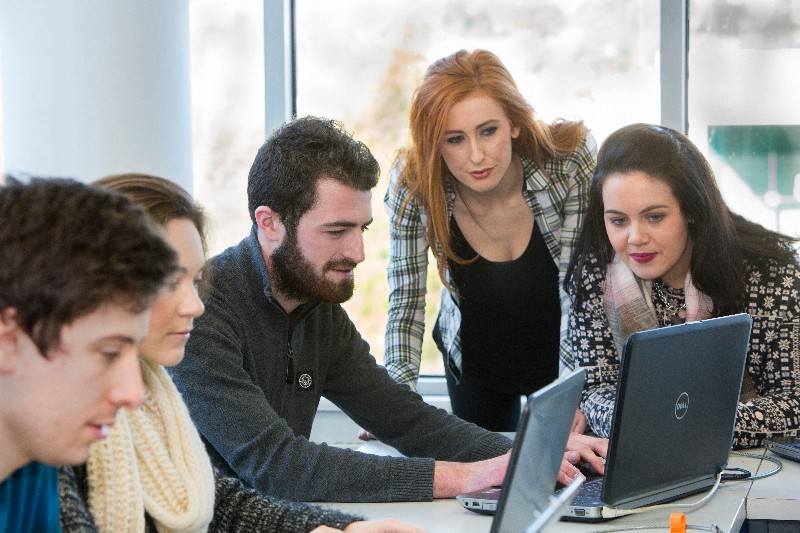 The MSc Management Information & Managerial Accounting Systems (MIMAS) degree programme is the only Post-Graduate qualification that combines IT and accounting disciplines and seamlessly transitions students onto the first rung of the career ladder through the graduate placement programme. It commenced at the beginning of the 1997/1998 academic year, with 9 students, the programme will celebrate its 20th intake of students in September 2016. There are 400 graduates from the programme successfully pursuing careers at high levels in the organisation (VP, Director, Manager, ...) and across a range of sectors (Financial Services, Healthcare, ...). This 20th anniversary year coincides with the achievement of two important diversity targets in terms of student intake. We have a positive gender balance (in favour of female students) for the 2nd year in a row (a first for such technology related PG programmes), and the highest ever intake of students from non-EU countries (25%).
The programme, commonly referred to as MIMAS, has evolved over time in response to market needs. For example, exemptions from professional accounting bodies (CIMA, ACCA, ...) have been accummulated as the core programme modules were re-designed to reflect what industry expectations might be of an accounting graduate. Data analytics, business model innovation and digital strategy have increasingly become prevalent in the teaching methods industry partners help us to target the required skills.
Despite this adaptability, the MIMAS programme has managed to retain its unique identity, and its focus on getting graduates out into the workplace. MIMAS is a conversion programme, seeking students from a diverse range of undergraduate backgrounds. These students are given the opportunity to gain a broad range of skills in the areas of management accounting, information technology, and professional communication skills. The ethos of the programme is that decision making in organisations requires the right information at the right time, and that all decisions pertain to resources. The accounting modules cultivate among students a managerial instinct for data integrity, accounting rigour and financial insight. The IT modules complement this decision focus with the fundamentals of the information supply. Enterprise business processes, databases (Oracle) and programming languages (VB.net) are taught through classroom and tutorial sessions, such that students with little or no technology background make the connection between managmenet decision making and the underlying data.
It is this unique combination of disciplines that make MIMAS graduates a valuable commodity on the jobs market. Ideally positioned to identify insights from organisational data, created both internally and externally, they have also been honed in the sublte art of communication, involving clarity of thought and word, confidence of presentation, and good old fashioned humility.

For Information: MSc Management Information and Managerial Accounting Systems (MSc MIMAS)