Dr Ronan Carbery
Back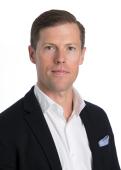 Contact
Management & Marketing
Cork University Business School
University College Cork
Cork University Business School
[email protected] ResearchGate Profile LinkedIn profile Twitter

ORCID profile
Biography
Ronan is co-director of the Human Resource Research Centre in UCC and lectures and researches in a variety of Human Resource Management and Human Resource Development subjects in the School of Management and Marketing. His research interests include learning and development, gigwork, and talent management. His research has been published in outlets such as Human Resource Management Journal, Human Resource Management (US), Journal of Managerial Psychology and International Small Business Journal.

Ronan previously worked in the University of Limerick where he was awarded the University of Limerick Teaching Excellence award in 2013. He is an external examiner at Queens University Belfast, Coventry University, Ulster University, University of Limerick and Shannon College of Hotel Management. Ronan has co-edited a number of leading international texts including Human Resource Management (2019), Handbook of International HRD: Context, Policy and Practice (2017), Organisational Behaviour (2016), and Human Resource Development: A Concise Introduction (2015).

Ronan is co-editor of the European Journal of Training and Development and serves as an Editorial Advisory Board member for Human Resource Management Journal, Human Resource Development Quarterly and Human Resource Development International. He chaired both the 2018 Irish Academy of Management conference and 16th International Conference on Human Resource Development Research and Practice across Europe in 2015.
Back to top
Grants and Honours
04/12/2018 - Cork Conference Ambassador Award, Cork Convention Bureau
23/11/2018 - Failte Ireland National Conference Ambassador Award, Failte Ireland
03/12/2015 - Cork Conference Ambassador Award, Cork Convention Bureau
22/01/2013 - University Teaching Excellence Award, University of Limerick
Back to top
Other Activities
28/06/2021 - PhD External Examiner - DCU Business School, Dublin City University Business School
27/04/2021 - PhD external examiner - University of Liverpool Management School, University of Liverpool
01/09/2020 - External examiner - MSc Global Leadership and Management, Queens University Belfast
01/01/2020 - Human Resource Management Journal
28/08/2019 - Irish Academy of Management Conference.
28/08/2019 - Irish Academy of Management Conference
28/08/2019 - Irish Academy of Management Conference
09/08/2019 - Academy of Management Annual Meeting
09/08/2019 - Academy of Management Annual Meeting
24/06/2019 - 20th International Conference on Human Resource Development Research and Practice across Europe
24/06/2019 - 20th International Conference on Human Resource Development Research and Practice across Europe
24/06/2019 - 20th International Conference on Human Resource Development Research and Practice across Europe
07/01/2019 - HR Division International Conference
03/09/2018 - 21st Irish Academy of Management Conference
03/09/2018 - 21st Irish Academy of Management Conference
03/09/2018 - 21st Irish Academy of Management Conference
10/06/2018 - 19th International Conference on Human Resource Development Research and Practice across Europe
06/06/2018 - 19th International Conference on Human Resource Development Research and Practice across Europe
06/06/2018 - 19th International Conference on Human Resource Development Research and Practice across Europe
01/09/2017 - Director for Postgraduate Teaching & Learning, Cork University Business School
01/10/2016 - Member of Academic Board, UCC
08/06/2016 - 17th International Conference on Human Resource Development Research and Practice across Europe
01/10/2015 - Member of Academic Council, UCC
03/06/2015 - 16th International Conference on Human Resource Development Research and Practice across Europe
03/06/2015 - 16th International Conference on Human Resource Development Research and Practice across Europe
01/01/2015 - Editorial Advisory Board member
04/06/2014 - 15th International Conference on Human Resource Development Research and Practice Across Europe
04/06/2014 - 15th International Conference on Human Resource Development Research and Practice Across Europe
01/01/2013 - Editor
01/01/2013 - Editorial Advisory Board member
01/10/2010 - Chief External examiner for post-graduate HRM Suite, Glasgow Caledonian University
Back to top
Research Domains
Human Resource Development  
Organisation Behaviour  
Leadership development  
Leadership Competencies  
Talent Management Research  
Gigwork
Back to top
Thesis
2021 - Algorithmic Management in Gig Work, University College Cork (Thesis Co-Supervisor)
2022 - Individual Antecedents of Participation in Leadership Development Activities: Toward a Model of Role Identity, University College Cork (Thesis Co-Supervisor)
2016 - Project based careers, work identity and career satisfaction, University College Cork (Thesis Co-Supervisor)
2015 - Diversity Training Programmes in Organisations: Evaluating and Assessing Diversity Training Context, Design and Outcomes from Institutional and Cross-Cultural Perspectives, Kemmy Business School, University of Limerick (Thesis Co-Supervisor)
2014 - UNCLOAKING THE DARK SIDE OF ORGANIZATIONAL BEHAVIOR:Exploring Organizational Dysfunction in Financial Institutions in Ireland, the UK and the US, Kemmy Business School, University of Limerick (Thesis Co-Supervisor)
Back to top
Publications
Journal article
| Year | Publication |
| --- | --- |
| 2019 | GARAVAN, T., MCCARTHY, A., CARBERY, R. (2019). An Ecosystems Perspective on International Human Resource Development: A Meta-Synthesis of the Literature. Human Resource Development Review. doi:10.1177/1534484319828865. Details |
| 2016 | ALHEJJI, H., NG, E. S., GARAVAN, T., CARBERY, R. (2016). The Impact of Formal and Informal Distance on Gender Equality Approaches: The Case of a British MNC in Saudi Arabia. Thunderbird International Business Review. doi:10.1002/tie.21828. Details |
| 2016 | ALHEJJI, H., GARAVAN, T., CARBERY, R., O'BRIEN, F., MCGUIRE, D. (2016). Diversity Training Programme Outcomes: A Systematic Review. Human Resource Development Quarterly. doi:10.1002/hrdq.21221. Details |
| 2016 | GARAVAN, T., SHANAHAN, V., CARBERY, R., WATSON, S. (2016). Strategic human resource development: Towards a conceptual framework to understand its contribution to dynamic capabilities. Human Resource Development International. doi:10.1080/13678868.2016.1169765. Details |
| 2016 | GARAVAN, T., WATSON, S., CARBERY, R., O'BRIEN, F. (2016). The antecedents of leadership development practices in SMEs: The influence of HRM strategy and practice. International Small Business Journal, 34 (6), 870-890. doi:10.1177/0266242615594215. Details |
| 2014 | GARAVAN, T., CARBERY, R. (2014). Advancing HRD theory: New theoretical perspectives and promoting methodological pluralism. European Journal Of Training And Development. Details |
| 2014 | SHEEHAN, M., GARAVAN, T., CARBERY, R. (2014). Guest editorial: Sustainability, corporate social responsibility and HRD. European Journal Of Training And Development. Details |
| 2013 | SHEEHAN, M., GARAVAN, T., CARBERY, R. (2013). Innovation and human resource development (HRD). European Journal Of Training And Development. Details |
| 2012 | GARAVAN, T., CARBERY, R. (2012). A review of international HRD: Incorporating a global HRD construct. European Journal Of Training And Development. Details |
| 2012 | GARAVAN, T., CARBERY, R., ROCK, A. (2012). Mapping talent development: Definition, scope and architecture. European Journal Of Training And Development. Details |
| 2012 | MACKENZIE, C., GARAVAN, T., CARBERY, R. (2012). Through the looking glass: Challenges for human resource development (hrd) post the global financial crisis–business as usual? Human Resource Development International. doi:10.1080/13678868.2012.669236. Details |
| 2012 | GARAVAN, T., CROSS, C., WILSON, J., CARBERY, R. (2012). Training and development roles and structures in european call centers: The influence of strategic choice, institutional and coevolutionary processes. Thunderbird International Business Review. Details |
| 2011 | MACKENZIE, C., GARAVAN, T., CARBERY, R. (2011). Understanding and preventing dysfunctional behavior in organizations: Conceptualizing the contribution of human resource development. Human Resource Development Review. doi:10.1177/1534484311417549. Details |
| 2010 | GARAVAN, T., CARBERY, R., O'MALLEY, G., O'DONNELL, D. (2010). Understanding participation in e-learning in organizations: A large-scale empirical study of employees. International Journal of Training and Development. Details |
| 2008 | GARAVAN, T., WILSON, J., CROSS, C., CARBERY, R., SIEBEN, I., DE GRIP, A., ... HEATON, N. (2008). Mapping the context and practice of training, development and HRD in European call centres. European Journal of Industrial Training. Details |
| 2007 | CARBERY, R., GARAVAN, T. (2007). Conceptualizing the participation of managers in career-focused learning and development: A framework. Human Resource Development Review. Details |
| 2007 | THOMAS, G., CARBERY, R., MURPHY, E. (2007). Managing intentionally created communities of practice for knowledge sourcing across organisational boundaries Insights on the role of the CoP manager. Learning Organization. Details |
| 2005 | CARBERY, R., GARAVAN, T. (2005). Organisational restructuring and downsizing: Issues related to learning, training and employability of survivors. European Journal of Industrial Training. Details |
| 2017 | MCKEVITT, D., CARBERY, R., LYONS, A. (2017). A profession but not a career? Work identity and career satisfaction in project management. International Journal of Project Management. Details |
| 2014 | MACKENZIE, C., GARAVAN, T., CARBERY, R. (2014). The Global Financial and Economic Crisis: Did HRD Play a Role?. Advances In Developing Human Resources. Details |
| 2018 | MCDONNELL, A., BURGESS, J., CARBERY, R., SHERMAN, U. (2018). Special issue of International Journal of Human Resource Management: Gig work: implications for the employment relationship and human resource management. The International Journal of Human Resource Management. Details |
| 2015 | CARBERY, R., GUNNIGLE, P., MORLEY, M. (2015). Human resource management research output in Ireland between 1950 and 2010: A retrospective. Irish Journal of Management, Ireland. Details |
| 2003 | CARBERY, R., GARAVAN, T., O'BRIEN, F., MCDONNELL, J. (2003). Predicting hotel managers' turnover cognitions. Journal of Managerial Psychology. |
| 2019 | DUGGAN, J., SHERMAN, U., CARBERY, R., MCDONNELL, A. (2019). Algorithmic management and app?work in the gig economy: A research agenda for employment relations and HRM. Human Resource Management Journal. Details |
| 2019 | DUGGAN, J., SHERMAN, U., CARBERY, R., MCDONNELL, A. (2019). App-Work, Algorithmic Management & HRM in the Emerging Gig Economy: A Research Agenda. Academy of Management Proceedings. Details |
| 2019 | GARAVAN, T., MCCARTHY, A., SHEEHAN, M., LAI, Y., SAUNDERS, M. N. K., CLARKE, N., ... SHANAHAN, V. (2019). Measuring the organizational impact of training: The need for greater methodological rigor. Human Resource Development Quarterly. doi:10.1002/hrdq.21345. Details |
| 2021 | GARAVAN, T., MCCARTHY, A., LAI, Y., MURPHY, K., SHEEHAN, M., CARBERY, R. (2021). Training and organisational performance: A meta-analysis of temporal, institutional, and organisational context moderators. Human Resource Management Journal. doi:10.1111/1748-8583.12284. Details |
| 2019 | GARAVAN, T., HENEGHAN, S., O'BRIEN, F., GUBBINS, C., LAI, Y., CARBERY, R., ... GRANT, K. (2019). L&D professionals in organisations: much ambition, unfilled promise. European Journal Of Training And Development. doi:10.1108/ejtd-09-2019-0166. Details |
| 2021 | GARAVAN, T., MCCARTHY, A., LAI, Y., CLARKE, N., CARBERY, R., GUBBINS, C., ... SAUNDERS, M. N. K. (2021). Putting the system back into training and firm performance research: A review and research agenda. Human Resource Management Journal, 31 (4), 870-903. doi:10.1111/1748-8583.12337. Details |
| 2020 | GARAVAN, T., MORLEY, M. J., CROSS, C., CARBERY, R., DARCY, C. (2020). Tensions in talent : A micro practice perspective on the implementation of high potential talent development programs in multinational corporations. Human Resource Management (US). doi:10.1002/hrm.22048. Details |
| 2021 | SHERMAN, U., DUGGAN, J., CARBERY, R., MCDONNELL, A. (2021). Boundaryless careers and algorithmic constraints in the gig economy. The International Journal of Human Resource Management. Details |
| 2021 | MCDONNELL, A., CARBERY, R., BURGESS, J., SHERMAN, U. (2021). Technologically mediated human resource management in the gig economy. The International Journal of Human Resource Management, 32 (19). Details |
Book
| Year | Publication |
| --- | --- |
| 2019 | CARBERY, R., CROSS, C. (2019). Human Resource Management. Macmillan Education. Details |
| 2017 | GARAVAN, T., MCCARTHY, A., CARBERY, R. (2017). Handbook of International Human Resource Development. Edward Elgar Publishing. Details |
| 2020 | GARAVAN, T., O'BRIEN, F. G., DUGGAN, J., GUBBINS, C., LAI, Y., CARBERY, R., ... GRANT, K. (2020). Learning and Development Effectiveness in Organisations. An Integrated Systems-Informed Model of Effectiveness. Palgrave Macmillan. |
| 2021 | SHERMAN, U., DUGGAN, J., MCDONNELL, A., CARBERY, R. (2021). Work in the Gig Economy. A Research Overview. Taylor and Francis Inc. Details |
Book chapter
| Year | Publication |
| --- | --- |
| 2019 | CARBERY, R., LYNCH, R. (2019). Health, Safety and Employee Wellbeing. Springer Publishing. Details |
| 2017 | GARAVAN, T., MCCARTHY, A., CARBERY, R. (2017). IHRD in MNCs. Handbook of International Human Resource Development. Edward Elgar Publishing. Details |
| 2019 | CARBERY, R., MCKEVITT, D. (2019). Career Development. Springer Publishing. Details |
| 2011 | GARAVAN, T., CARBERY, R., O'BRIEN, F., WHELAN, K. (2011). Within- and between-CoP knowledge sharing in knowledge-intensive firms. IGI Global. Details |
| 2021 | SHERMAN, U., DUGGAN, J., CARBERY, R., MCDONNELL, A. (2021). Multi-party working relationships in gig work: towards a new perspective. Platform Economy Puzzles (pp. 162-186). Edward Elgar Publishing. Details |
Edited book
| Year | Publication |
| --- | --- |
| 2016 | CARBERY, R., CROSS, C. (2016). Organisational Behaviour : An Introduction. Macmillan Education. |
| 2013 | CARBERY, R., CROSS, C. (2013). Human Resource Development: A Concise Introduction. Palgrave Macmillan. |
Encyclopedia entry
| Year | Publication |
| --- | --- |
| 2012 | GARAVAN, T., CARBERY, R. (2012). Collective Learning. Encyclopedia of the Sciences of Learning. Details |
Other
| Year | Publication |
| --- | --- |
| 2019 | CARBERY, R., LYNCH, R., MCDONNELL, A. (2019). Analysing maritime employment through the lens of careers research and Human Resource Development. Paper presented at the 20th International Conference on Human Resource Development Research and Practice across Europe. Nottingham University, Great Britain. |
Back to top