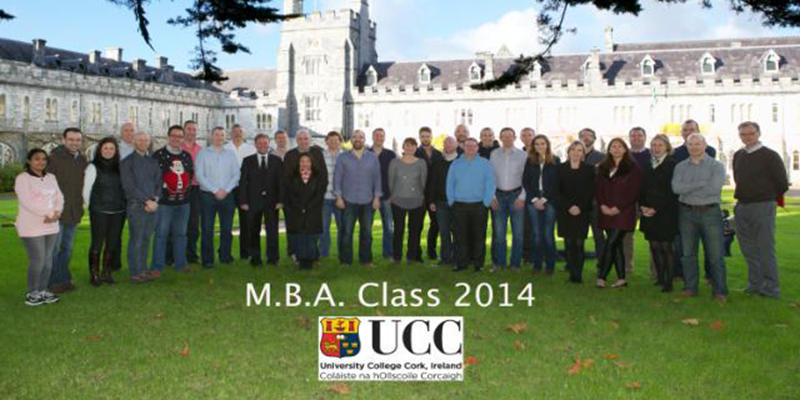 Well done to our 2013-2014 UCC Executive MBA students on completing their studies.
We have been so lucky to have had such a great class, full of very talented people. Thirty-one students progressed through the two years of the UCC Executive MBA programme.
During that time they have come to understand a multitude of theories and frameworks that will prove invaluable in shaping and focussing their future careers.
It was a busy two years: they experienced lectures, case studies, study visits, executive coaching, careers seminars, strategy workshops, personal development workshops, peer learning, group assignments, individual assignments, ups, downs, humour, laughter and the occassional bit of stress.
Above all they have developed life-long friendships and mutual respect. We wish them all the best.