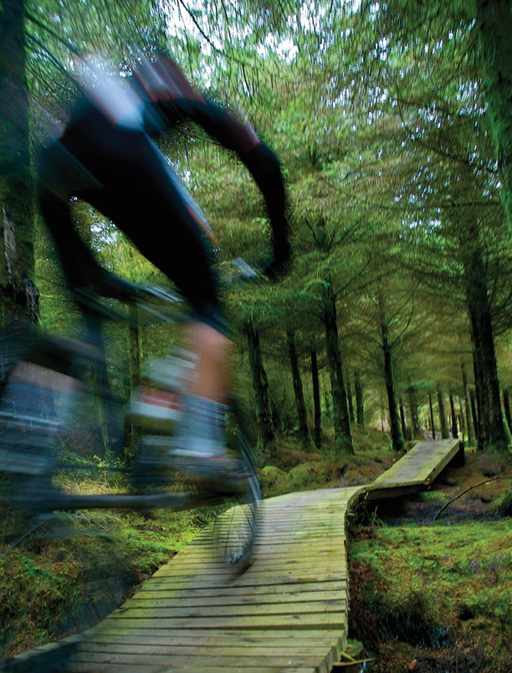 Following the years of austerity and economic uncertainty that characterised the early part of this decade, Ireland is now beginning to emerge from the global economic crash.
Since its peak in 2012, unemployment has fallen from 16% to 5.6%, and this year Ireland is set to record the highest levels of economic growth rate in the European Union.
Nevertheless, the shadow cast by the crash continues to linger as the country struggles to address major problems in housing, healthcare, education, and social care.
In addition, the centralised nature of the recovery has only served to widen the income gap between urban and rural areas. A problem exacerbated by a lack of infrastructure to stimulate economic development in isolated areas.
While none of these problems are unique to Ireland, the dichotomy facing the country has surprised CUBS PhD researchers Mara van Twuijver and Lucas Olmedo.
"Coming from Spain where unemployment remains high, I was shocked when I first came to Ireland. Despite a lower rate of unemployment, I was astonished by the lack of infrastructure in rural areas" recalled Lucas.
Likewise, Mara was taken aback by the fact that "you can be 30 kilometres from Limerick but feel very isolated. It's isolation by connectivity rather than distance".
"Rurality is an entirely different concept here. Back home in the Netherlands, there are 400 people per square kilometre - here in Ireland there are just 70".
The low population density can make it difficult for authorities to provide services and support to rural communities, magnifying the sense of isolation. This isn't unique to Ireland, right across Europe, areas with a low population density face similar challenges, and in some instances, social enterprises fill the void by providing services that the public and for profit sector does not reach.
Today in Ireland, it is estimated that social enterprises are responsible for 3% of GDP, which according to a recent report published by the Certified Public Accountants, equates to 25,000 jobs and €1.4bn in economic activity. Dr O'Shaughnessy's pioneering research on social enterprise with the CPA confirms their capacity to bring an entrepreneurial dimension to solving a range of contemporary social and environmental issues. These social enterprises can range from community run shops to bus services, and even act as providers of child and elder care services in rural areas. Unlike privately run businesses however, 100% of the profits of community-led social enterprises are reinvested back into their local communities. The role of these social enterprises in rural areas is what Mara and Lucas have come to study.
Mara and Lucas are developing their PhD research, under the supervision of Dr Mary O'Shaughnessy and Professor Thia Hennessy, within RurAction (www.ruraction.eu), a prestigious Horizon 2020 Marie-Sklodowska-Curie project (MSCA) involving 10 research institutions and 5 social enterprises across Europe. The purpose of the MSCA that aims to add knowledge in the fields of social entrepreneurship, social innovation and rural development through a PhD Training Network and series of secondments with rural based social enterprises across seven European countries, including Ireland.
As part of the RurAction project, Mara and Lucas will fulfil secondments at different research institutes and social enterprises attached to the project. Mara, who is fulltime based with Ballyhoura Development CLG for the project, will also spend time with a social enterprise in Greece and with a social enterprise and a research institute in Germany. Lucas, who is fulltime based at CUBS, will spend time at Ballyhoura Development CLG and at social enterprises in both Greece and Portugal.
Despite the different socio-economic problems faced by each of the regions included in the study, already the CUBS researchers have identified common factors which unite them. In fact, one thing that has struck both Mara and Lucas, who both now reside in Mallow, is the sense of community that exists in Ireland.
"In the Netherlands, people look to the local authorities to provide and maintain services. Here in Ireland, people look locally to solve problems".
While this may be out of necessity in some instances, for Lucas it's particularly interesting as his research focuses on social exclusion and how social enterprises can act as drivers to foster inclusive processes of rural development.
The contrasting approaches employed by local communities in the Netherlands and Ireland has also enriched Mara's research, which looks to understand how social entrepreneurs construct problem solving activities in rural communities.
The comparative nature of the project makes it beneficial to communities across Europe, and provides Pádraig Casey, CEO of Ballyhoura Development, with the opportunity to learn from examples of innovative solutions employed across the EU.
"Apart from having the privilege of collaborating with world class research institutions and researchers, the project facilitates Ballyhoura Development and the communities it works with to learn from other European countries experiences.

The project, in enabling learning across boundaries to take place, will benefit local, regional and national policy makers in the field of rural development".
The collaborative nature of the project is particularly pertinent to Pádraig, as Ballyhoura Development seeks to "to improve future strategy implementation with respect to generating and implementing socially innovative solutions in the Ballyhoura Development area".
In fact, Padraig feels that Ballyhoura Development is already feeling the benefits of participating in the RurAction programme, which is "facilitating a growing confidence in new ideas and practices being incorporated into initiatives in the Ballyhoura Development area".
If we are to empower regional development in rural Ireland, business research like this has the potential to enable knowledge transfer within Europe. This research demonstrates how Cork University Business School works across the region, with cutting-edge industry and yet embedded within local communities.