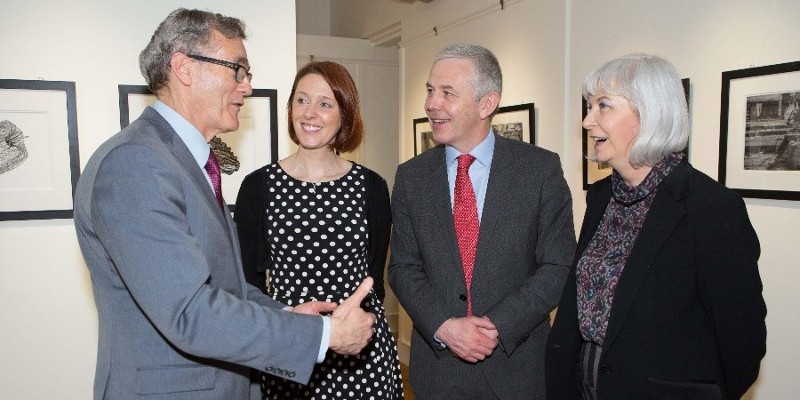 The Health Service Executive's Cost Accounting and Funding Unit and Cork University Business School announced a significant research project today.
The project, in conjunction with University College Cork's College of Medicine and Health aims to advance the quality and efficiency of primary, community and social care amongst Irelands ageing population.
This strategic long term investment by the HSE will be used to fund 3 PhD studentships — bridging health and finance perspectives. The multidisciplinary research supervision team will devise, implement, and evaluate a series of resource allocation and quality improvement interventions; which are focused on improving resource efficiency while preserving high quality patient care and improving patient outcomes.
Ireland's rapidly ageing population — the population figure for those aged 65 and over is currently 623,200 (compared to 467,000 in 2006) and is forecast to be 731,900 by 2021 — putting increased pressure on healthcare systems. With an increasing dependency ratio and limited scope to increase taxation to fund future demand, creating conditions for the more effective use of healthcare resources is crucial to ensure sustainability of the system. Ms. Raymonde O'Sullivan, Assistant Chief Financial Officer of the HSE, commented that "the finance required to fund long term primary and social care for Ireland's ageing population needs to be addressed now. This investment will help the HSE formulate its long term plan so it can continue to provide appropriate, quality driven levels of care and services to meet the demands of our society into the future."
This project aims to develop a long term strategic plan to address these issues allowing sustainable funding models to be developed. Professor Ciaran Murphy, Head of Cork University Business School, states that "This strategically significant announcement demonstrates the applicability of business in developing sound policy insights which are based on robust financial analysis. This research will help address the long term financing challenge that exists in national health spending." UCC's legacy of transferring worldclass research into our healthcare system was commented upon by Professor John R. Higgins, Professor of Obstetrics and Gynecology & Head of College of Medicine and Health UCC, who states that "todays announcement is significant as it not only captures the collaborative spirit between UCC and the HSE, but validates how working together can unlock and deliver transformational projects. Bybridging the gap between health and finance, standards of care can be improved."