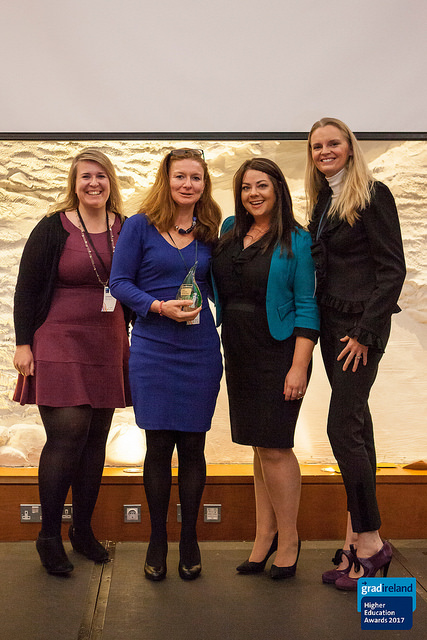 UCC's MSc Corporate Finance was named Postgraduate Course of the Year - Business, Finance & Management 2017 at the Higher Education Awards held in Dublin on Thursday 24th November.
The GradIreland Higher Education Awards are an annual award celebrating the best postgraduate programmes across ten different categories. The MSc Corporate Finance faced stiff competition in the category of Business, Finance & Management but was ultimately successful in going home with the award.
In deciding the winner judges stated that the MSc Corporate Finance's "100% employment rate - very strong. The consultancy project is an excellent way to build industry relationships and get real work experience. Equally the mentor week is invaluable to get industry insights and build networks."
The MSc Corporate Finance focuses on providing students with a strong understanding of finance as well as developing the professional skills needed for excelling in the industry.
Click here for Programme Information