Jim Clarken
The remit of the Board of External Advisors of Cork University Business School is to offer the Dean and the School independent external advice and actively support delivery of the School's Mission and Strategy.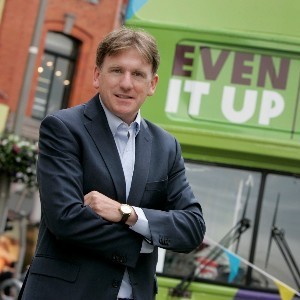 Jim Clarken is CEO of Oxfam Ireland and an Executive Director of Oxfam International working in over 90 countries delivering life-saving humanitarian support and long-term development programmes.
He has shared public platforms with thought leaders, academics and senior politicians at the UN, OECD, EU and other key global fora on a range of issues including inequality, climate change, business and human rights, tax justice and refugee rights and the SDGs. He is a frequent participant in Irish governmental forums and committees and is one of the most sought-after media commentators on a range of related issues.
Prior to joining the international development sector, Jim worked for over 15 years at senior management and board level in a range of industries including energy, pharma, environmental, construction, brewing and start-ups. He has been involved at board level in several non-profit organisations in the arts sector and business representative organisations.
He is an Adjunct Professor at the College of Business and Law at UCC and a UCC Alumni Award winner.