Cathy Kearney
The remit of the Board of External Advisors of Cork University Business School is to offer the Dean and the School independent external advice and actively support delivery of the School's Mission and Strategy.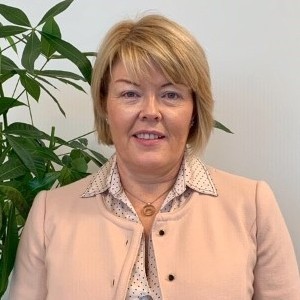 Cathy Kearney is Apple's vice president of European Operations, based at the company's Europe headquarters in Hollyhill, Cork.
Cathy leads more 6,000 talented employees covering a range of important roles, including distribution of products, logistics, manufacturing and customer support.
Apple has been active in Cork since 1981 and Cathy has been instrumental in the company's growth and impact with the local community, where Apple is the largest private employer.
Cathy recently led a further expansion of the campus with a state-of-the-art new building to accommodate an additional 1,000 employees.