Aine Kelly
The remit of the Board of External Advisors of Cork University Business School is to offer the Dean and the School independent external advice and actively support delivery of the School's Mission and Strategy.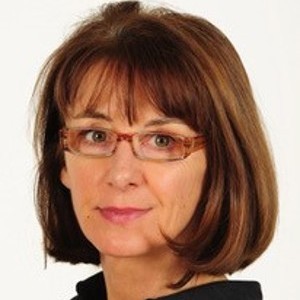 Aine is currently an independent Impact Consultant, her primary role over the 2 past years being that of a retained advisor working with the Bridges+ team at the Impact Management Project.
Since November 2016 Aine has been a Non-executive Director of Impax Environmental Markets plc. She held the position of Head of Financial Sector and Investor Engagement at Big Society Capital from 2013-2016. Prior to that, she spent four years at Barclays Wealth following 16 years in Investment Banking, at Kleinwort Benson, J. P. Morgan and Citigroup. Aine has a wide experience of introducing new public equity investment opportunities to Financial Investors and has covered UK, European and Asian equity markets. Aine has worked in London, New York and Zurich.
Aine holds an MSc in Finance from LSE, an MA in Business Studies from Trinity College Dublin and MCSI membership. Aine has qualified as a yoga teacher and was previously a trustee on the board of a yoga charity for children with special needs. She was a board member of the Triodos New Horizon Ltd Social Impact Bond, chaired the UK Investment and Contract Readiness Fund (ICRF) and was a Board member of ClearlySo on behalf of BSC. Aine is currently a member of QBE's Classification of Social Investment committee