Brian Phelan
The remit of the Board of External Advisors of Cork University Business School is to offer the Dean and the School independent external advice and actively support delivery of the School's Mission and Strategy.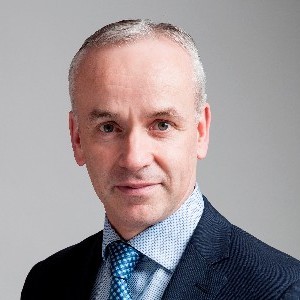 CEO Glanbia Nutritionals – Glanbia plc
Brian is currently CEO of Glanbia Nutritionals, a global provider of nutritional solutions to the global food industry and the number one producer and marketer of American style cheddar cheese.
Brian joined the Board of Glanbia plc in 2013. Prior to taking up his current role, he held the position of Group Development and Global Cheese Director at Glanbia.
He is also the Chairman of Glanbia Cheese Limited, a Joint Venture between Glanbia plc and Leprino Foods. Brian joined the Glanbia Group in 1993.
Prior to this he worked with KPMG. He graduated from University College Cork with a Bachelor of Commerce degree and is a fellow of Chartered Accountants Ireland.
Glanbia is a global nutrition company, grounded in science and nature and dedicated to providing better nutrition for every step of life's journey.
Glanbia actively serves the nutritional needs of consumers directly through a range of branded products and as an ingredient partner to the wider food industry.
Glanbia has deep roots in the dairy industry and has become the world's leading producer and marketer of quality performance nutrition products supporting active lifestyles. Its success as a global ingredients provider has been built on Glanbia's expertise in nutritional solutions supported by significant investment in research and development.
With a turnover of over €3.6 billion per annum, more than 6,600 employees and a presence in 32 countries worldwide, Glanbia's vision is to be one of the world's top performing nutrition companies, trusted to enrich lives every day.