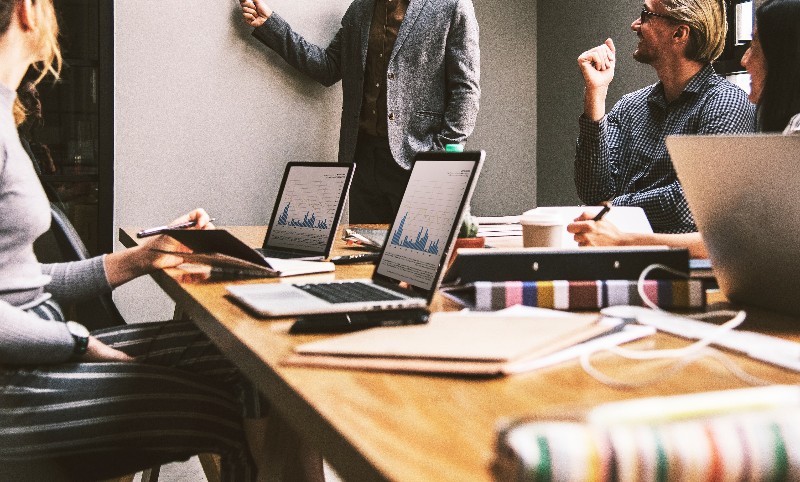 The next Department of Management & Marketing Lunchtime Research Seminar will feature Prof. Stavroula Leka
Professor Stavroula Leka will present her paper entitled 'Developing a positive psychosocial work environment: A key avenue to organizational and societal sustainability'
Date
Thursday 8th November
Time

1 pm - 2 pm
(Lunch available beforehand at 12.45)

Venue
Room 156 (ORB 156), O'Rahilly Building, UCC
Abstract
This presentation will offer an overview of Professor Leka's research in the area of psychosocial risk management. It will present the PRIMA-EF theoretical model developed in 2008 and several studies that have tested the model in relation to employee health and well-being, safety in the workplace as well as organizational and national innovation.
The psychosocial work environment refers to aspects of work organization, design and management. The vast majority of studies in this area have focused on potential negative impacts of psychosocial risks in terms of work-related stress, mental ill health and sickness absence. However, a positive psychosocial work environment can have several positive outcomes in terms of employee engagement, organizational performance, and national competitiveness. PRIMA-EF (the Psychosocial Risk Management – European Framework) was developed through funding provided by the European Commission and resulted from a comprehensive review of existing knowledge, policies and practices in psychosocial risk management and work-related stress prevention. Conducted via a number of studies, the review used mixed methods (interviews, focus groups, case study analyses, surveys and secondary analyses of survey data) and involved a range of stakeholders, including policymakers, employers, trade unions, government institutions, professional associations, social security associations, standardization bodies, experts, managers and employees. The framework consists of key policies, principles, stages, indicators and best-practice interventions for implementation at organizational and policy level.
The presentation will discuss findings from secondary analysis studies using data from the European Working Conditions Survey, and the European Survey of Enterprises on New & Emerging Risks; and studies conducted in a Norwegian oil and gas organization. Finally, the presentation will showcase impact achieved through this research programme in terms of policy development; practical tool development and implementation; and standardization.
About the Speaker
Stavroula Leka is Professor of Work Organization & Well-being at Cork University Business School. She is also Special Professor of Work, Health & Policy at the University of Nottingham. Her expertise lies in the area of work organization and developing healthy work environments. She is Associate Fellow of the British Psychological Society, and Fellow of the Royal Society for Public Health and of the Higher Education Academy. She is member of the Executive Committee of the European Academy of Occupational Health Psychology and the Board of the International Commission on Occupational Health. She has received an early career achievement award by the American Psychological Association for outstanding contribution in occupational health psychology and the study of work-related stress. She is editor of two book series and has published over 50 papers in addition to 11 books, 40 book chapters and numerous reports and guidance documents. She sits on the editorial boards of three international journals and is Associate Editor of the journal Safety Science. She has been keynote speaker in numerous international conferences and has acted as expert advisor to the European Commission, the WHO, the ILO, the European Agency for Safety & Health at Work, the European Parliament and the UK Health & Safety Executive and the Department for Work & Pensions. She is currently chairing an ISO working group for the development of an international guidance standard on psychological health and safety in the workplace.
All very welcome to attend.
For more information, contact Derek O'Meara, Department of Management & Marketing


 Photo by rawpixel.com from Pexels