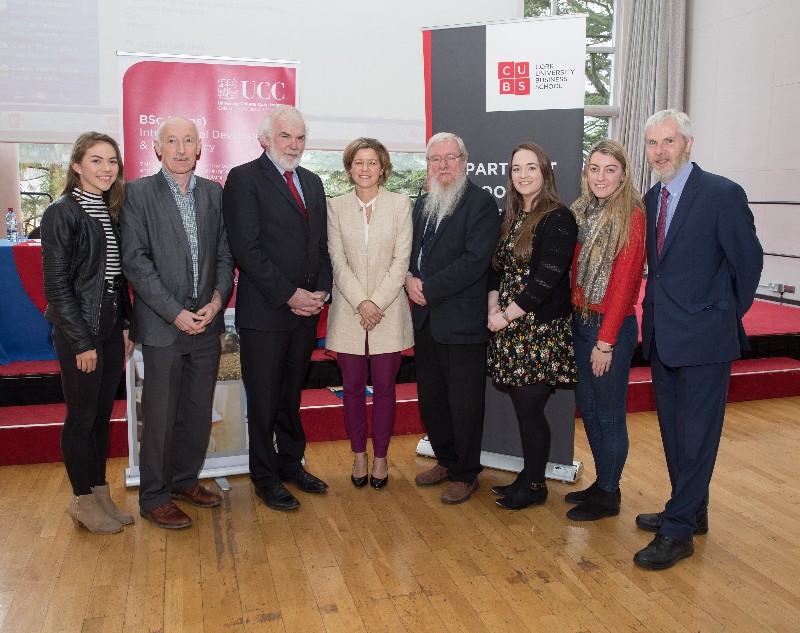 On Friday 10th November, the students of the BSc International Development and Food Policy held their international development showcase in UCC's Devere Hall, at which students presented on their achievements on their work placement.
This year, nineteen students spent time in ten countries, mainly in Asia and Africa, working with a range of development organisations.
The work placement is a highlight of the four-year degree programme, and students spoke positively about the experience it gives them of working in a real development organisation and living for an extended period in a developing country.
The Showcase was attended by students and staff from across the University, as well as secondary school pupils from eight schools in Cork city and county. The keynote speaker was Tom Arnold, former CEO of Concern Worldwide and recently appointed Adjunct Professor in UCC's College of Business and Law, who addressed the question, 'In the age of Trump and Brexit, can Ireland lead the fight against modern malnutrition?'.