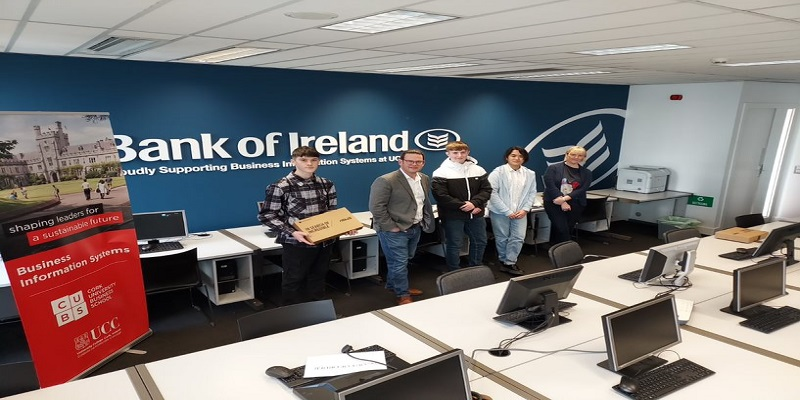 The Department of Business Information Systems (Cork University Business School, University College Cork) believes that Information Systems professionals have a responsibility to design and build technologies that help us create a more inclusive, equitable, peaceful, prosperous, and sustainable world.
Last summer we invited second level students in Cork to share their photos and thoughts with us on the theme "Technology Making the World a Better Place" Three winners were chosen: Cormac O'Donovan (Glanmire Community College), who imagined the future use of Augmented Reality in daily life, Natasha Hudda (Mount Mercy College, Model Farm Rd), who highlighted the pressing need for sustainable and carbon neutral energy, and Ronan Murphy (Presentation Brothers College), who shared how technology created community and connection in the midst of the Covid-19 pandemic.
The students and their families attended a prize giving event held on Wednesday 9th March on UCC's campus, and each student received a chromebook as a prize. Congratulations to Cormac, Natasha, and Ronan for everyone in BIS and the Cork University Business School, where we are dedicated to Shaping Leaders for a Sustainable Future.