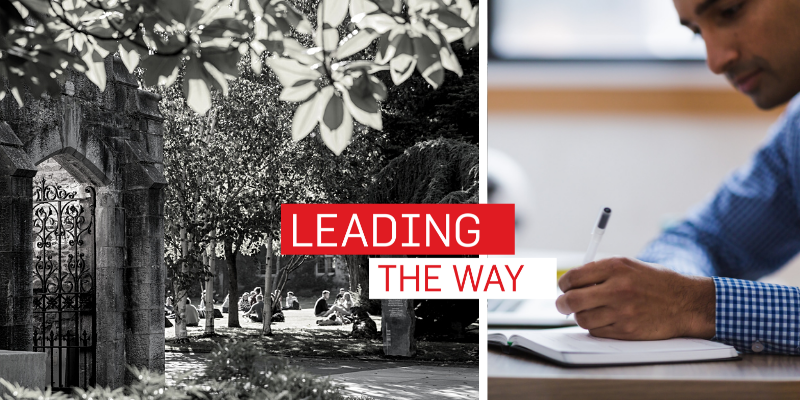 Professor Wim Naudé, Dr Carol Power and Dr Carol Kelleher have been granted prestigious Irish Research Council (IRC) New Foundations awards.
Designed to foster the exchange of knowledge within and beyond academia, this unique IRC scheme encourages researchers and community organisations to collaborate on projects that have a tangible impact on societal issues.
All three projects resonated with the altruistic vision laid out by the IRC by proposing solutions to very distinct issues facing communities in Africa and Ireland.
Professor Naudé's project aims to promote, develop and disseminate data-driven decision-making tools to support the expansion of trade between Africa and Europe.
Working with key partners at the University of Johannesburg and the Machine Intelligence Institute of Africa, the project will leverage big data and advanced data science to facilitate African exports, in a manner that is sustainable and consistent with the circular economy.
The project will place particular attention to empowering female entrepreneurs, as well as maximizing the benefits of trade for women in African countries.
Dr Carol Power's project will explore the potential to develop co-operatives to provide care services and support independent living and healthy ageing in communities.
Working in collaboration with Age Action Ireland, Dr Power's project hopes to inform the policy debate around alternative organisational models of care delivery and to raise public awareness of care co-operatives.
As such, Dr Power's project will look to identify the practical and policy supports needed to facilitate the establishment of care co-operatives and explore how existing knowledge and expertise can be leveraged to support their development.
Dr Carol Kelleher's project will explore ways of supporting young carers, a marginalised group who face significant obstacles in accessing services and supports, with consequences for participation in society, education, training and employment.
Underpinned by a Public-Patient Involvement approach, the YOUNGCARERS project, comprises a partnership between Family Carers Ireland, the Irish Second-Level Students' Union and the Institute of Social Science in the 21st Century UCC.
By prioritising young carer voice and direct engagement with policymakers, Dr Kelleher's project will culminate with a young carers parliament, involving young carers, parliamentarians, and policy makers in October 2022.
This is Dr Kelleher's third IRC New Foundations project, in partnership with care organisations.
Speaking after the awards were made, Dr Sean Lucey, Research Manager in the College of Business and Law, said "this is an excellent outcome for CUBS' researchers in this scheme funded by the Irish Research Council which is a prestigious national funding agency. These projects involve collaborations with a range of non-academic stakeholders which demonstrates that the School's research continues to have much impact on economy, enterprise and society".