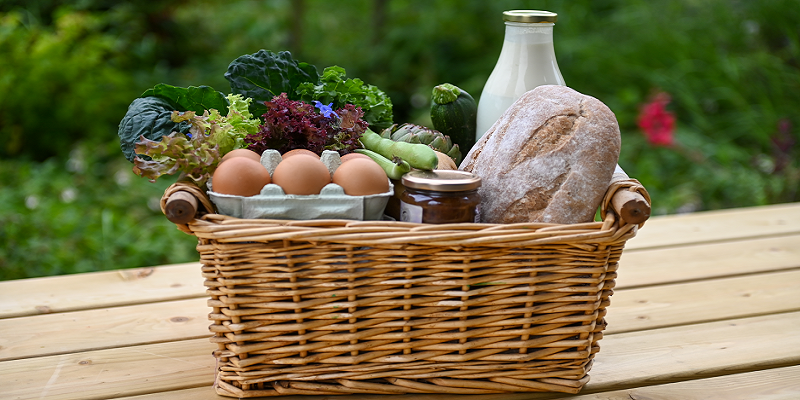 Graduates who want to pursue a career in rural sustainability need to possess specialist skills and knowledge to help them embed sustainable practices into every aspect of rural life.
They will need to understand how communities and businesses can embark on a just transition that supports employment, increases quality of life, while promoting climate action and building biodiversity.
Developing and implementing solutions that will enable the agricultural sector to thrive in the sustainable age will be one of the key demands asked of graduates.
To help graduates to step up to the challenge, the MSc Co-operatives, Agri-Food and Sustainable Development equips students with the organisational and management skills they'll need to make innovative contributions to the development of rural economies.
Faculty from the programme have identified and put forward some solutions to those challenges in a report published this year by ARC2020, an independent European NGO, and the Centre for Co-operative Studies at University College Cork called Rural Ireland on the Move.
Diversification, a well-being economy, improving value capture for farmers; robust energy efficiency policies and landscape-level farming approaches are just some of what emerged in this report.
Students will learn on the programme techniques to implement some of those solutions and pursue a career in sustainability. These include:
Communication Skills
With the pace of change required to deal with climate change, biodiversity loss and other huge environmental issues, clear, communication skills will be a must. Working from an informed base, the knowledge brokers of tomorrow will also be assured communicators.
For this reason, students learn about both content and communications methods on this MSc programme. This means that students can leverage these communication skills to position themselves at the interface between stakeholders – for example rural communities and funding bodies- making them ideal candidates for roles with innovative community businesses, including co-operatives, social enterprises and local and regional enterprise development organisations
Project Management
If we are to put social justice at the heart of our transition toward a low carbon economy, skilled project managers will be needed to monitor and deliver on plans that adhere to a governance framework.
They will also be needed to provide leadership and accountability if we are to create bespoke, place specific solutions for communities - something that was highlighted in Rural Ireland on the Move and by the National Economic and Social Council.
The BRIDE project is an example of an initiative where farmers are rewarded through a results-based payments system for improving local habitats over a five-year period.
As part of the initiative, project teams establish local environmental priorities and offer farmers site-specific advice and training to help them reach targets. Farms are then scored at regular intervals based on agreed criteria, and payments of up to €10,500 per year are awarded based on results.
Already, graduates have gone on to work on EIPs, for LEADER companies and similar projects. Moreover, as we can see below, a project level approach is emerging in eco-entrepreneurship thinking.
Entrepreneurship
A range of opportunities are emerging in this era of transition. The emergence of cooperation projects in the upcoming Common Agricultural Policy are an example of landscape level innovation, whereby farmers in named regions can work together to create a monetary value in improving environmental performance on the farm.
This new reality – where farmers cooperate and entrepreneurship and innovation come together within an environmental frame - is especially well suited to graduates of the MSc Co-operatives, Agri-Food and Sustainable Development. This MSc has been designed to equip graduates with the skills needed to make innovative contributions to the development of local economies, while thinking on the cooperative, and landscape level.
The MSc is aimed at graduates from a wide range of disciplines who wish to pursue an innovative and entrepreneurial approach toward diversifying the agricultural industry. Indeed the need for support this was also named in Rural Ireland on the Move which unpacked emerging opportunities in areas likecarbon farming, agroforestry, various on and off farm diversifications. These bold new areas are fast becoming mainstream. However there is an urgent need for skilled people to support their emergence at various levels of implementation.
As such, the programme responds to the need for the kind of radical and innovative thinking that will help rural communities to become leaders in the sustainable revolution.
What all this means is that graduates who understand how rural communities can leverage their bespoke assets in areas from renewable energy and agri-tourism to sustainable food processing and biodiversity management will be in demand for years to come.
Learn more about the MSc programme in Co-operatives, Agri-Food and Sustainable Development.