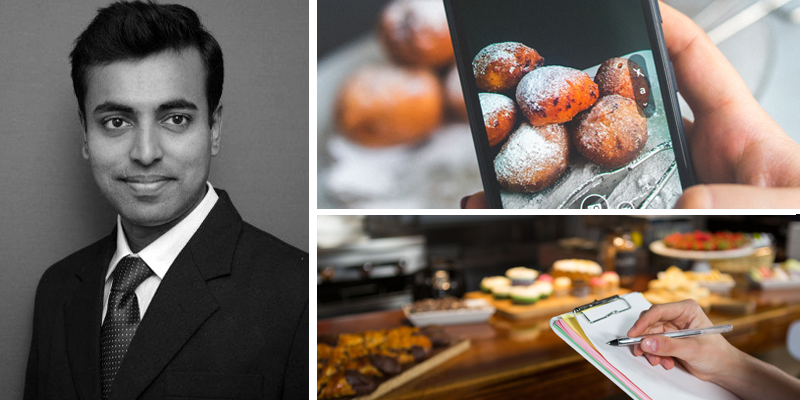 With ten years of professional experience under his belt, Sumeet Bhattacharjee enrolled in the MSc in Food Business and Innovation at Cork University Business School to develop the skills that would set him apart in his quest to become an international brand manager.
Originally from Mumbai, Sumeet came to CUBS determined to obtain new and innovative skills that would compliment his industry knowledge and expertise.
A high performer with towering ambitions, Sumeet initially reached out to the expert faculty at CUBS with the aim of understanding how the programme could help him maximise his potential.
Suitably impressed, the faculty at CUBS agreed to offer Sumeet a scholarship that would allow him to pursue his ambition.
Despite my experience, I felt that I would need a specialist postgraduate qualification if I was to take the next step in my career.

Of all the different programmes and opportunities that I had researched over a number of years, the MSc in Food Business and Innovation really struck me as being different.

Because it is industry inspired, the Masters balances the academic and practical elements of the programme perfectly.

The yearlong programme culminates in a six-month placement module, which allows you to put what you learned in the classroom into practice in a real-world setting.

That opportunity spoke to me when I first began to investigate the programme.
As part of his placement, Sumeet has been assisting Clover Hill Foods, a leading supplier of ingredients to the bakery trade across Europe, with their digital marketing strategy.
Based in Millstreet, Co. Cork, Clover Hill Foods supplies over 600 world-class products, along with industry expertise, to a range of clients including major European players like Backaldrin, Foricher, Norte-Eurocao and Dreidoppel.
As such, the role is providing Sumeet with insights and learnings from an organisation that is dealing with the impact of a global pandemic and the disruption caused by Brexit.
My ambition is to become a brand manager inside the next five years. The exposure I'm getting at Clover Hill Foods is building towards that.

I feel that I'm developing the right knowledge and a future orientated skill set at Clover Hill Foods.

As we all know, the world is changing, and the pace of digital transformation has increased since Covid. Having and developing the skills to respond to that will be crucial.

That's where I want to position myself. To succeed, I feel that I need to be able to offer companies something that is in tune with cutting edge technological developments.
With eye for emerging trends and a determination to succeed, Sumeet Bhattacharjee is maximising the opportunities provided by the MSc in Food Business and Innovation and is beginning the process of bringing his learnings to life through his placement at Clover Hill Foods.