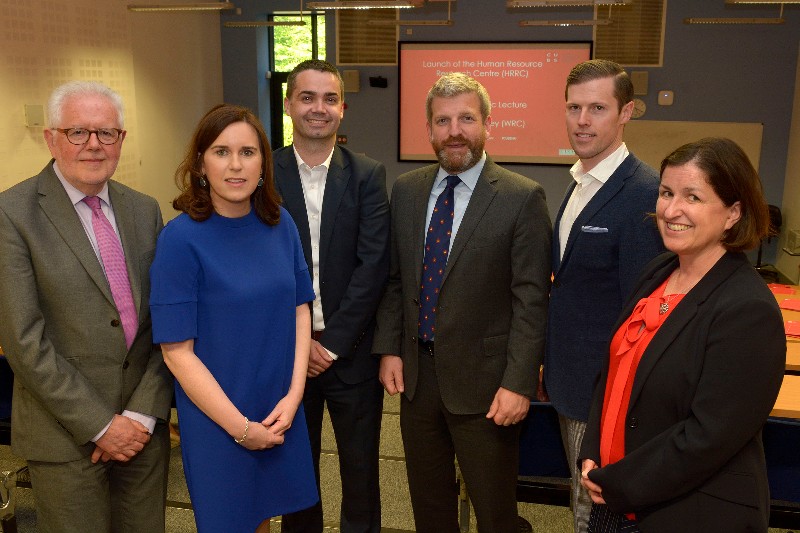 The successful launch of the new Human Resource Research Centre (HRRC) at Cork University Business School, UCC took place on May 16th with over 100 guests in attendance
The launch event consisted of a welcome and networking reception followed by a public lecture from Oonagh Buckley, the Director General of the Workplace Relations Commission.
A panel discussion then ensued involving Oonagh, Professor Bill Roche (UCD), Paula O'Sullivan (Global HR Director, Fexco) and Mike Crowley, (HR Director, Pfizer Ireland).
The HR Research Centre is co-directed by Dr. Ronan Carbery and Prof. Anthony McDonnell and brings together scholars researching in the domains of human resource management, leadership, organisational behaviour, talent management and learning and development.
The Centre is driven by the mission of undertaking high-quality, leading edge research that improves the understanding and practice of effective people management in delivering sustainable, successful organisations that are embodied by positive workplace cultures.
The next public event will September 3rd where Prof. Carol Kulik from the University of South Australia, one of the world's foremost diversity researchers, will speak about how to make gender diversity work. Read more here
Learn more about the HR Research Centre here