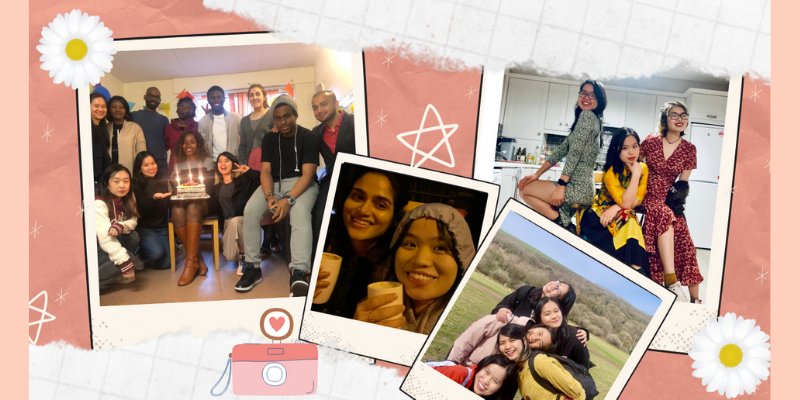 Chosing to study abroad was a crucial decision for me, which I had been preparing for many years before I landed in a new country - Ireland. The preparation was not only to study new academic material but also to adapt to a new life with a different culture. Unfortunately, the COVID-19 pandemic messed up all my plans! However, I am still making precious memories and improving academically, while being an international student at Cork University Business School, UCC.
Take care of yourself
Campus life is full of classes, assignments, and exams. Besides living far away from home, the pandemic also means being alone doing everything - from cooking and workouts to making friends. I have learned how to balance student life and my personal life, how to share my traditions while learning new cultures, to be humble and listen to other opinions while expressing my own ideas.
This year, the most challenging thing for me is to keep my mental health stable. I have learned to pay attention to myself and understand that my physical situation affects my mental health more than I thought. Instead of blaming COVID-19, this year is the time to reconnect with nature and emotions. There is also more time to be active, compared to spending hours commuting to and from school. When I stop worrying and pay more attention to my body, I do feel happier.
You are not alone
Before the beginning of the academic year, I was imagining my life when studying abroad - full of exploring, traveling, and gathering with friends. But I ended up in my room alone with my computer. Now, after a year, I understand those feelings are normal, and I am not alone in this journey. My flatmates also spend most of their time at home, and many other international students also feel lost in this pandemic time. However, I believe that there is always light, even on the darkest days. My flatmates and I started spending more time together, which I hardly did in my previous university. We celebrated Christmas and New Years Eve with cups of hot chocolate and our favorite movies. Instead of going out, we tried to cook traditional food from our countries every month.
As international students, we feel like family members around the world gathering in Ireland. After a long time of wondering, I know that I want to be someone whom people can rely on. The truth is that COVID-19 does not limit us from enjoying life but gives us more reasons to respect our time together.
On top of that, this year has given me stronger motivation to proactively search for opportunities to connect with people. Taking advantage of online sources, there are more and more useful ways to help others. I participate in groups working on projects for students that not only give me real experience but also the chance to learn from great people. After all, the journey may be different this year, but my life as an international student at UCC has been filled with new experiences, precious memories, and inspirational people.