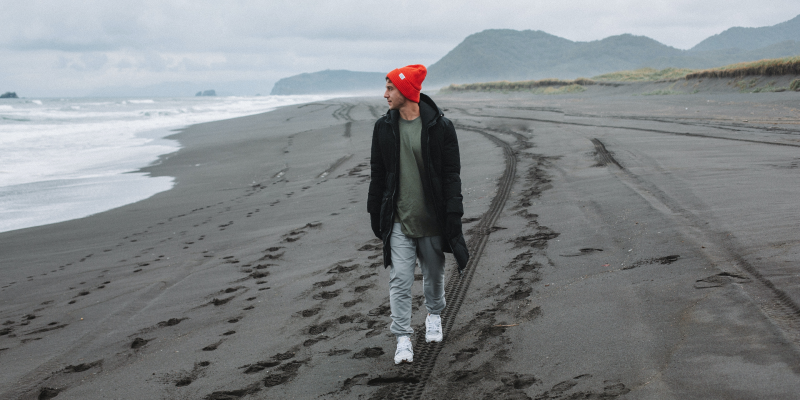 As expected, the current lockdown has been extended and this brings with it a whole host of challenges. I hope none of you have lost your sanity yet and have not been too bored to go back to making banana bread.
There is no doubt that this is a difficult time for many people, especially for those of us who continue to be parted from family members and friends. On top of that, for many students the changes in the semester dates has made it seem as if we never even got a break.
Personally, I wasn't able to see my friends when I came home from Cork and I haven't seen them for months. This can be quite tough as all we want to do is have get togethers and drinks out to celebrate. For some of our social media team members it's been the same and we had to manage it by spending time at home once again and trying to come up with some creative distractions.
What I am experiencing though is a sense of closeness to my family and an appreciation that I never had. Small things like cooking together and going on walks make me realize how much I appreciate my down time and how there really isn't a need for us to spend time walking around shops looking for sales simply because they're there. It's definitely the small things that make a difference.
One thing we're all aware of is that there has been an increase in the fitness industry on social media since Covid hit. It's the perfect opportunity for everyone to get their online businesses out and reach a huge audience, especially us internet heads who spend quite a lot of time on our screens.
It's great to hear it and we're delighted to see people getting into new hobbies related to fitness, home gym and so on. On the other hand, we can accept that the 'fitspo' side of the world is not for everyone. For some, the thought of hitting a high intensity workout on a daily basis can give mild to moderate nerves with a side dish of anxiety.
What's key here is your choices: you can filter what you see online. Make your own decisions about how to spend your time off right now. If your idea of chilling out is to sit watching Netflix with a pack of digestives and a cup of tea, then go for it. If you feel like you're in your element boosting your weight-training session and sprinting 5-6 days a week, then absolutely ace it.
The point here is to do your thing and do what makes you feel your best self to stay motivated over the next few months. Some like to meditate, whereas others prefer doing a 7-hour hike in the middle of nowhere.
If you fancy getting some ideas off us, last week on our @CUBSUCC Instagram, our team shared some pics of the different scenes we have been getting up to throughout the month.
Mind yourselves as always and remember that there are plenty of support services available to you in UCC, even if they are virtual - every small bit helps!
Best,
Patri.
Here are some resources that you can use:
https://www.ucc.ie/en/studentcounselling/info/
https://www.mentalhealth.org.uk/podcasts-and-videos/podcasts-for-your-wellbeing