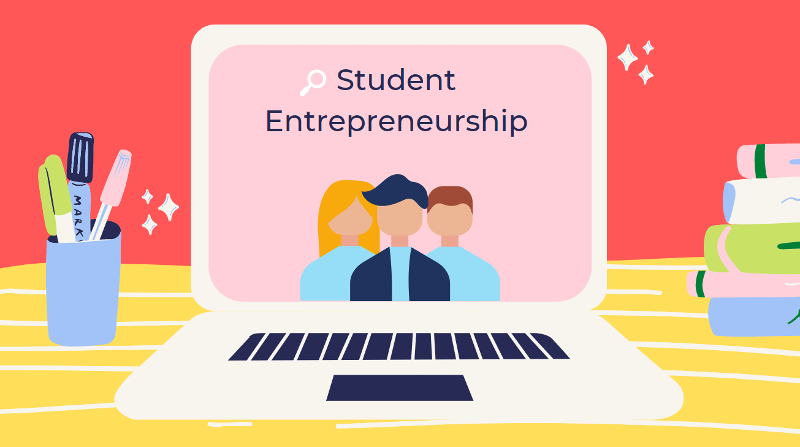 At this point in the college year many students will be finishing their college courses forever and may have that overwhelming feeling of uncertainty regarding life beyond the college gates. Phrases like "you will figure it out" and "the world is full of possibilities" are all too familiar for students, and although they are meant to be words of encouragement, sometimes they add to the worry and confusion.
Nonetheless, for want of a better phrase, the world has an abundance of possibilities and entrepreneurship is one that is often overlooked by students. Universities are increasingly launching initiatives to support students who dream of embarking on their own entrepreneurship journey.
I got the opportunity recently to speak with two very inspiring student entrepreneurs at UCC, Daniel Murphy owner of Apex Nutrition, which is an up and coming, E-commerce nutrition brand and Fionn Cox who is a student enterprise intern here at UCC and has set up many businesses over the years.
Both were incredibly enthusiastic about the growing topic of entrepreneurship education and the promotion of this career path to students. It was an enlightening experience to learn about their own entrepreneurship journeys to date. Here are a few insights and takeaways from my conversations with Daniel and Fionn that may help inspire others to consider this career path and bring their own ideas to life.
Inspiration
Both Daniel and Fionn had different experiences regarding what had inspired them to pursue entrepreneurship. Daniel's derived from his passion for heath as he wanted to help and work with people directly. The prospect of helping people make healthier lifestyle choices motivated him, but he was also inspired by friends who also had their own businesses that allowed him to see first-hand what it was like to be an entrepreneur.
Daniel explained, "I really just wanted to be as creative as possible because that is when I am feeling my very best at what I do, particularly on social media. It's great to enjoy your job so much that it doesn't feel like work!"
Fionn explained that he has always been very entrepreneurial minded - from the age of ten, he began selling cookies, sweets and soft drinks in school at lunch times and that this was the beginning of his pursuit for entrepreneurship. In more recent years, Fionn also attended many business start-up events such as the Blackstone launch-pad and engaged in many programmes such as Start-up Lab with a business idea for a blockchain hotel booking app.
Because of his success in this Fionn applied for the UCC enterprise internship and is responsible for encouraging entrepreneurship across the campus via webinars, events, competitions, and other initiatives and is the first point of contact for other students wishing to turn their ideas into reality.
Encouraging entrepreneurship is important
As entrepreneurship is a career path that is often overlooked by people, this was one area I was very keen to hear their insights. Fionn explained, "Entrepreneurship is the backbone of our global economy". Both Fionn and Daniel also commented that with AI & job automation accelerating, and there is no time like the present create your own employment.
Daniel had advice to offer students entrepreneurs about juggling their ambitions with college. Even on the toughest of days when college is starting to become hectic, the flexibility and independence is something that both these student entrepreneurs highly recommend. Daniel added, "When work gets kind of overwhelming you just have to come back and tell yourself the reasons why you really want this."
Given these rewards and challenges, entrepreneurship programmes and universities can play a crucial role in supporting innovation and can foster the potential for many businesses from the ideation stages to launch.
Advice for future entrepreneurs
Advice from those experienced in the area of entrepreneurship is always a great beginning point for any enterprising student out there who doesn't know where to start but has a great idea.
Daniel emphasised the importance of good mentorship and people to look up to in his own journey. Prior to running his own business, he had no business background but advice from a great business mentor helped motivate him and steer him in the right direction.
Finally, both parties highlighted the importance of having confidence in yourself, your work, aiming high, networking and setting goals. All very important aspects to a future in entrepreneurship because anything can be achieved when you set your mind to it.
From speaking with two inspiring student entrepreneurs, it is very clear that the interest in entrepreneurship education has accelerated in recent years.
UCC offer many supports for students wishing to pursue entrepreneurship as a career path such as the Student Inc Programme and Ignite Programme which include €4,000 Tax Free funding, top class mentorship, workshops and networking opportunities. For more information see https://www.studentinc.ie/