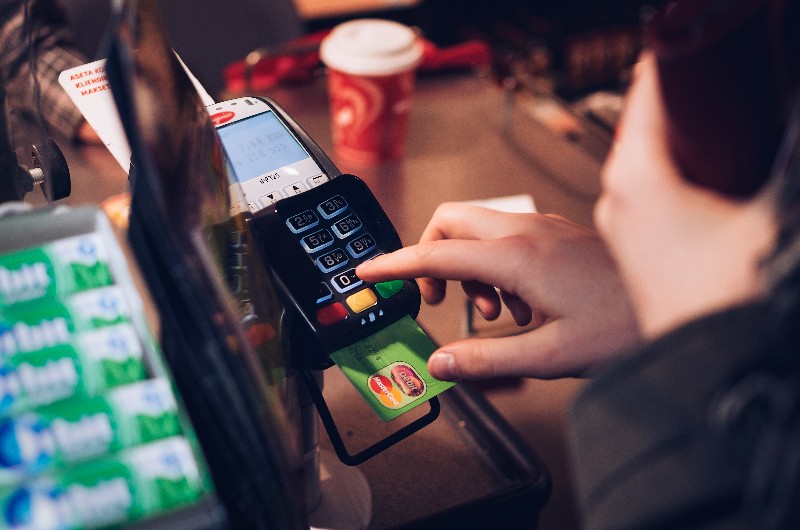 Neither consigned to history or fiction, the sound made by moneylenders as they knock on doors continues to reverberate across Irish society.
However, despite charging morally questionable rates of interest, moneylenders often remain the preferred source of credit available to people living in deprived areas.
This paradox raises its head time and again in a study conducted by the Centre for Co-operative Studies at CUBS, funded by the Social Finance Foundation and the Central Bank of Ireland, assessing the appropriateness of introducing interest rate restrictions on high cost credit in Ireland.
Although it would seem contradictory, the study found that customers are attracted to the "convenience" offered by moneylenders, despite being charged penal interest rates of up to 287.72% when collection fees are included.
Nevertheless, while customers appreciate services such as weekly home collections, the consequences of having agents representing moneylending firms knocking on doors in housing estates are both intergenerational and community wide.
The practice establishes an environment where repeat borrowing becomes prevalent, leading to a situation where today, 47% of customers have maintained a relationship with a moneylending organisation for between one and five years, and a further 38% extend their association beyond five years.
In addition, the borrowing cycle can be perpetuated by the practice of providing illegal top-up loans to clear an existing debt, which pushes borrowers further into debt. In 2013, the Central Bank found that one quarter of customers had been offered additional credit before the balance of the previous loan had been fully repaid.
Moreover, despite the need for moneylenders to assess the creditworthiness of their clients, 50% of customers did not recall such an assessment taking place. Creating a situation where, in 2013, one in five customers were reported to have loan agreements with more than one moneylender and a quarter of customers reported difficulties meeting repayments.
Notwithstanding the negative consequences and an average interest rate of 125%, it is estimated that 330,000 people cumulatively owe about €153 million to moneylending firms in Ireland.
In the main, customers tend to be women from lower socio economic backgrounds, who are more concerned with how much they can afford to pay back on a weekly basis rather than the value of the total repayment. A situation that allows extremely high interest rates be levied on those who can least afford to pay.
As put forward in the research conducted by Mary Faherty, Dr Olive McCarthy, and Dr. Noreen Byrne, that the existence of a thriving moneylending sector not only undermines the financial well-being of the individual, but also their family and the wider community. Referencing the report, Pearce Doherty (Sinn Fein TD) in his Dail Debate on the proposed Bill to cap interest rates for moneylenders, notes the significant transfer of resources and potential assets from poor communities to the directors and shareholders of these loan companies.
@UCCCoopStudies and Social Finance Foundation commended in the Dail last night for latest research on interest rate restrictions as legislative change is discussedhttps://t.co/sLTNs0JPY3@CUBSucc @UCC @UCCResearch

— Co-operatives at UCC (@UCCCoopStudies) December 13, 2018
The proposed Bill, which has now gone to committee stage, is proposing a 36% interest rate cap. This would be in line with many other EU countries.
Interestingly, as the German Supreme Court has established a very strong presumption that interest rates "that are over double the relevant market rate are contrary to good morals", Germany is not a fertile ground for moneylending firms to operate.
By comparison, in Eastern Europe, where the percentage of people with no bank account is far greater than 14%, Provident PLC, the largest moneylending firm in Ireland and the UK, has been expanding.
Because Ireland has a widespread credit union movement,, the CUBS research team not only recommends that the government should adopt a policy that prohibits "usurious rates of interest", but that "such a policy to be conditional on the credit union movement in Ireland committing to and being enabled to serve the community currently serviced by the moneylending firms".
As credit unions were originally set up to give people access to affordable credit, where the annual rate of interest is capped at 12.67% APR, such an alternative could act as a more affordable alternative to moneylending.
Moreover, given that customers borrow €566 on average from moneylenders and that during 2016, credit unions in Ireland issued over 113,000 loans of less than €500, credit unions are already acting as an alternative to moneylenders in certain locations.
During the recession for example, Tralee Credit Union launched their "Keeping the Wolves From the Door" campaign, which provided information to members of the local community on the cost of borrowing from the local credit union as opposed to a typical moneylending firm.
Now, about 120 credit unions across the country offer a personal micro credit loan called the "It Makes Sense Loan", designed by the Social Finance Foundation, which aims to match the "convenience" offered by moneylenders by offering to grant loan applications within 24 hours.
The proliferation of such schemes in addition to the introduction of interest rate restrictions "will force moneylending firms to re-examine their business model" according the CUBS research team.
As the majority of people who avail of moneylenders do not consider alternative loan providers, raising awareness around schemes like the "It Makes Sense Loan" is central to any future strategy to tackle the practice, aparticularly pertinent point, as the CUBS researchers also noted research which found that "more than 75% of moneylending customers believe they have an alternative to moneylenders or would no longer require credit if their moneylender ceased operating".
The research has attracted significant media attention, both in print and radio, and has re-ignited the debate on capping interest rates for moneylenders. In addition, there has also been legislative development. The second stage of the Private Members' Bill brought forward by Pearce Doherty of Sinn Fein, passed in the Dail on December 13th.
Michael McGrath, Fianna Fail's finance spokesperson, supported the Bill moving to committee stage and thanked the researchers for their comprehensive research report. The researchers hope to carry out further research in this area.