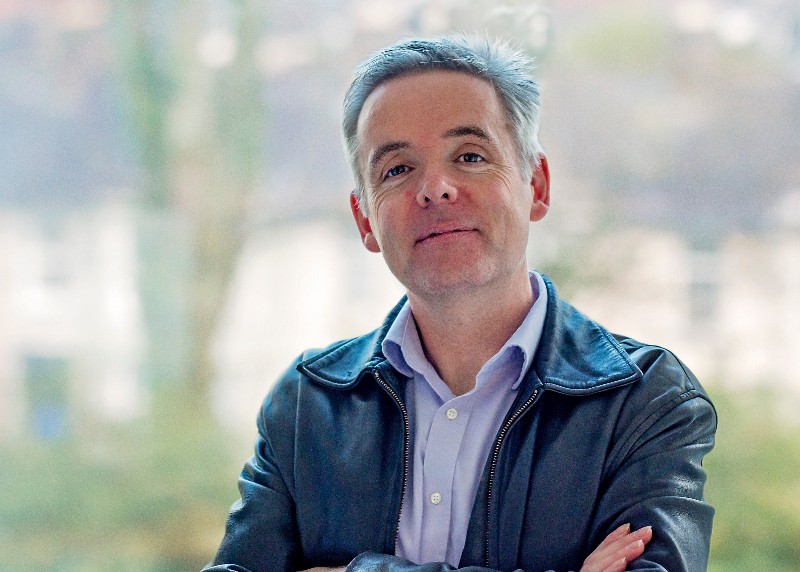 A memorial Mass to honour the memory of Dr Brendan Richardson (Department of Management and Marketing) will be held in the Honan Chapel on Wednesday, September 5th at 1.00 pm.
Our colleague and friend, Dr. Brendan Richardson, sadly passed away on the 30th June 2018 after a difficult health battle, which he faced with great courage, humour and faith. Since 2000, Brendan was a respected and well-liked colleague in the Department of Management and Marketing, UCC. Brendan was a UCC BComm and MBS Marketing graduate before moving to a range of marketing and training positions in the communications and tourism industries, working for organisations that included Bord Fáilte and Ericsson. He returned to academia in the early 2000s and graduated with a PhD from Dublin City University in 2007.
Brendan's research interests were centred in the area of tribal marketing and more recently, ethical consumption with a particular focus on addressing questions and problems in the domains of sustainability and citizen-consumer activism. Brendan developed a significant expertise in ethnography and the use of tribal marketing in a variety of contexts. His book, 'Tribal Marketing, Tribal Branding', published by Palgrave Macmillan in 2013, was a piece of work Brendan was especially proud of. Throughout his academic career, Brendan presented his work at the leading international conferences, published in key marketing journals, and supervised several research students to competition at both Masters and PhD level. During his service to UCC, Brendan contributed to many committees particularly those focused on student learning. He strongly believed in the need for universities to remain central public spaces where the dominant focus was on teaching people and preparing them as best as possible for the next stages in life.
As an academic colleague, Brendan placed student learning and well-being at the core of his activities. He was a strong voice for students and a champion for the rights and respect of students and staff. Since his untimely passing, the esteem that Brendan was held manifested itself in the numerous messages received from past and current students. These messages spoke about Brendan as "a great educator and a person who welcomed people from all over the world & introduced them to Ireland", for taking students "under his wing", his "kindness", his "helpfulness", as being "an amazing lecturer", and someone to have "great personal respect for in the way that he conducted his classes and the advice he gave". Brendan was even credited as being a 'match-maker' by two past students who noted how they became a couple as a result of site visits and project work Brendan had arranged.
Brendan was a committed member of IFUT and passionate about the positive role of trade unions in promoting a fair and just working environment and society. Brendan's value system was further evident with his involvement in CHASE: Cork Harbour Alliance for a Safe Environment, and the support provided to UCC's Friends of Refugees Group. Brendan was someone who was willing to fight for great causes which was surmised well in one tribute that referred to him as "a principled person of deep values and effortless kindness". Brendan was also a founding member of the drama group 'UCC Players' as well as a passionate Cork City FC and Liverpool FC supporter. The high regard for Brendan as a soccer aficionado was made evident in past weeks with the announcement by the UCC Fantasy Football Club that they would name their Manager of the Season Award in his honour. While difficult to succinctly and adequately represent the quality of Brendan's character and the esteem he was held by so many, the following portrayal from a UCC colleague does a good job:
"He was a gentleman, always kind and thoughtful, so easy to work with, full of the joys of life.
Brendan's death is a significant loss for the many people who had the privilege to work with him. Colleagues will attest to his generosity in time, ever willing to provide a listening ear and offer advice. Brendan was a great friend and colleague, but more importantly, a devoted husband and father. He is survived by his wife, Catherine, and their four children, Síofra, Dearbhla, Eoghan and Colum. Above anything else, they were his raison d'etre.
Ar dheis Dé go raibh a anam dhílis.
- Professor Anthony McDonnell
Head, Department of Management and Marketing