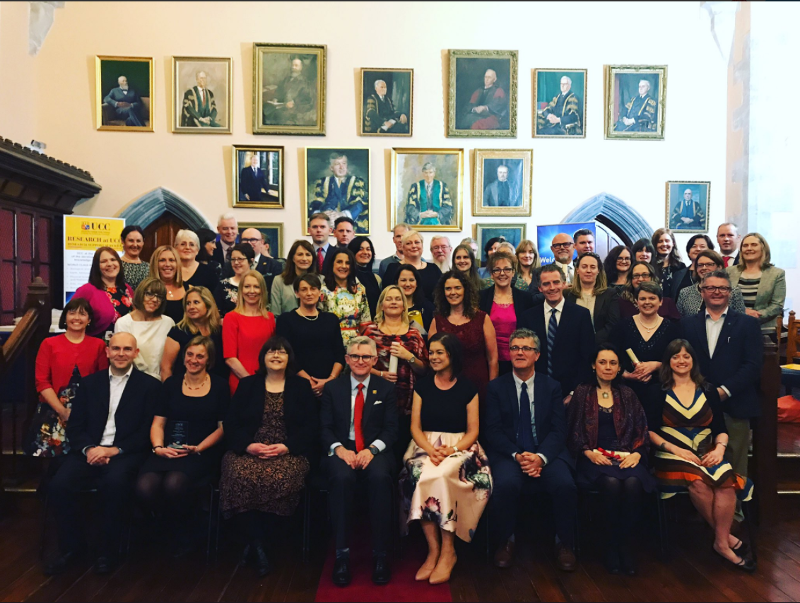 In 2005, Gerard Horgan had a decision to make that would shape his professional life. Having graduated with a BA from UCC and a first class honours MA in International Studies from the University of Limerick, Gerard embarked upon a career path that saw him take up a position in the EU Commission and help establish the Irish branch of the Cambodia Trust, which was originally founded in 1989 by Dr Peter Carey in Trinity College, Oxford.
Indeed, it was his work with the Cambodia Trust, an organisation that assists those injured by landmines, that almost saw Gerard fulfil a long-term ambition, namely to join the United Nations. However, after being simultaneously offered a position in UCC, Gerard was faced with a dilemma. Thankfully, from a CUBS perspective, he chose to accept UCC's offer, before joining the Business School in 2007.
Gerard's focus and attention to detail became readily apparent, indeed, in his role as programme administrator on the MSc in Management and Marketing, he has long strived for administrative excellence. This effort, alongside his academic colleagues, was recognised by the Irish Times when it cited the MSc programme as the most popular postgraduate programme in UCC.
Realising the importance of 'service' in public service, Gerard, along with his departmental colleagues, see it as a key responsibility to aim for the maximum outcome for both undergraduate and postgraduate students, thus ensuring a quality UCC experience. Moreover, having lived in France, Germany, Belgium and the United States, Gerard was well placed to empathise with the challenges faced by international students.
Such has been his contribution, Gerard was nominated by a Department colleague for a University Staff Award. Although winning the Outstanding Colleague Award has proven to be a career highlight, Gerard believes he was fortunate to have been nominated and sees himself as but one of the many administrative staff who make a significant, behind the scenes, contribution.
Consequently, Gerard believes administrative staff should be encouraged to nominate more of their colleagues for such awards. Not only are they important for motivation and morale, but they also highlight a cohort within the university who deserve recognition for the critical role they play, a role without which UCC simply would not function.