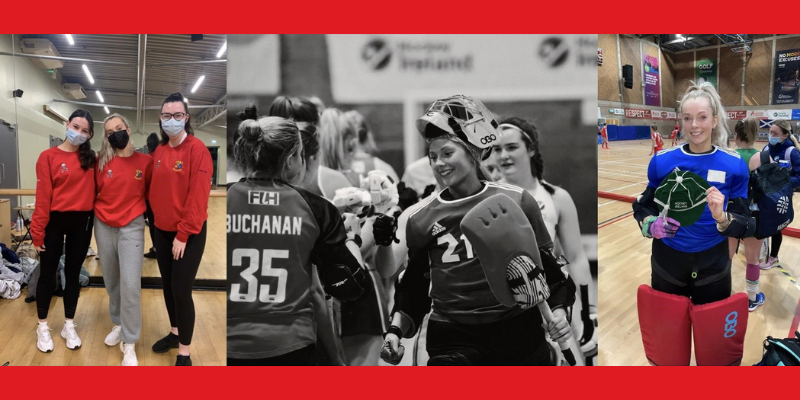 My name is Rebecca Maye and I'm a final year student of the BSc Accounting degree (CK202). Throughout my four years in UCC, there have definitely been challenges, but overall, the last few years have been incredible. Before coming to UCC, I wasn't exactly sure what I wanted to do, but now I'm so happy that I chose to study the BSc Accounting degree for a number of reasons. The course itself encompasses both accounting and business-related subjects and throughout my studies, the huge variety of careers available to BSc Accounting graduates in areas such as auditing, tax, management accounting, analytics, teaching, advisory, etc. are continually highlighted.
The course includes a paid six-month placement in third year, and I was lucky enough to be offered a role with PwC in their Tax Department, the experience from which has hugely shaped my future plans. I absolutely loved working with the team in PwC and have recently accepted a graduate role with the company to return to them upon completion of my Master in Accounting (MAcc) degree, which I hope to complete next year in UCC, and which they are so kindly sponsoring! The vast majority of my classmates have also been offered full-time employment post their degrees, which is testament to the reputation of the BSc Accounting degree amongst employers. Also based upon the significant exemptions available from the professional accounting bodies as a result of pursuing the BSc Accounting degree, I will (hopefully!!) only have a small number of professional exams to complete post my Masters. Just another example, of the benefits of pursuing the BSc Accounting degree (CK202)!!
Aside from my BSc Accounting studies, there is so much more to college life that I am grateful for! I have made friends for life and was able to engage with a huge array of people through the wide variety of events/clubs/societies on offer in UCC. I have been a committee member with the student-run Accounting & Finance society since first year, as well as an Advanced team dancer with the Dance club. These activities always felt natural to me as they were interests I already had, and they still remain a key part of my college experience. I am also the CUBS Conference Director for Accounting and Finance and proud to be the Co-Captain the Dance Club! However, I have also expanded my interests through working with UCC Peer Support, Made2Move and the UCC Formula student where I now serve as the head of Media, Marketing and HR. I would strongly encourage any student arriving in UCC to dive in and get involved with clubs and societies as there really is something for everyone!
As I near the end of my time studying the BSc Accounting degree, I am hugely thankful for everything I have gained during my time in UCC but am also so appreciative of the support I have received, especially from all of the stellar lecturers who teach on the programme. It was an unprecedented challenge completing a degree during the Covid-19 pandemic, but the lecturers did everything in their power to make it as accessible as possible for students. For me as an individual, I also received huge support due to my sporting endeavors. Over the past few years, I have been training extremely hard in Hockey and have recently seen all this hard work pay off as I received my first Senior International caps with the Irish Indoor Hockey team playing against Scotland in December and more recently in a 5-game series against South Africa. As training and matches are largely based in Leinster, I have had to spend large amounts of time on the road in preparation for various test series and tournaments. The support I received from UCC and my lecturers has been invaluable in allowing me to balance my studies with my chosen sport and I will be forever grateful to the staff who comprise the BSc Accounting degree as it has allowed me to achieve both my sporting and academic goals. In conclusion, coming to UCC and studying the BSc Accounting degree (CK202) has enabled me to achieve all of the above. I hope my story will encourage others to do the same.