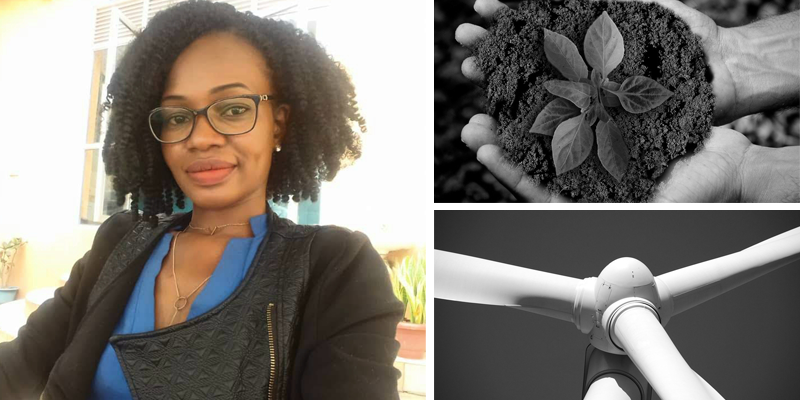 Having completed a masters in business administration in her native Uganda in 2017, Christine Olupot wanted to enrol in a programme that would allow her to explore topics and issues that she was passionate about.
Motivated by her desire to promote environmental and commercial sustainability, Christine didn't just want to find a programme that would see her work embark on a traditional career, she wanted to enrol in a course that resonated with her ideals.
I knew that I wanted to do something that would allow me to work in an operational capacity.

After completing the masters in business administration, I worked in a number of roles, but I really wanted to do something that I loved.

That's when I started to look at the MSc Co-operatives, Agri-Food and Sustainable Development.

It ticked a lot of boxes for me, so I decided to enrol.
Soon after beginning the MSc, Christine was blown away by the ambition of the programme and the concepts that she was being introduced to.
As she had hoped, Dr Noreen Byrne and Dr Olive McCarthy encouraged Christine to think and look beyond her desk space by introducing her to the practical skills necessary to make innovative contributions to the development of local economies.
When I graduate, I want to be able to work with people to develop sustainable businesses. That's what appeals to me.

I was really interested to learn about co-operatives. I never knew that the movement was so strong and widespread in Ireland.

Coming from an agricultural background, I found it fascinating. There are real lessons and examples that I can bring back to Uganda.
However, before she can graduate, Christine must complete her placement with Nutribio Ltd and research project as part of the programme.
Although the lockdown measures designed to slow the spread of Covid-19 have created challenges for Christine and her classmates, the support offered by CUBS faculty has allowed her to overcome those hurdles.
In fact, Christine has used the lockdown to engage in more desk research in order to formalise her thinking.
Notwithstanding the advantage of having so few distractions, Christine is eager to once again engage in practical work, particularly as she is so close to finishing the MSc.
I don't think that I'd like to take a short holiday or anything like that after graduating. Once I finish the course, I want a hands-on project to get stuck into.

I'm not the type of person that can switch off easily. I like to think creatively about how I could do things better or more efficiently, so the lockdown is enough of a break for me.
However, Christine isn't just looking for any project, she wants to find something that she can feel passionate about and make a real impact.