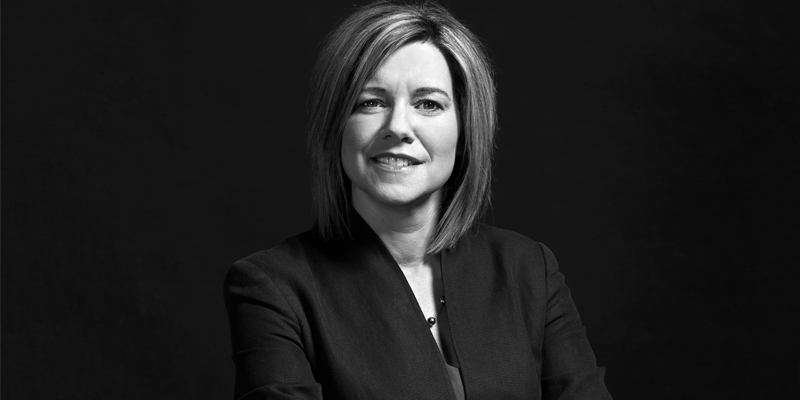 When Taoiseach Leo Varadkar formally announced the closure of schools, colleges and childcare facilities on Thursday, March 12, faculty and staff at Cork University Business School had to immediately adapt their ways of working.
Overnight, lectures began to be recorded, remote working apps were downloaded and the intricacies of Microsoft Teams explored.
The swift adaptation to these new ways of working is indicative of the agility of the Business School as a whole. Something that Professor Thia Hennessy, Dean of CUBS, was keen to point out.
We were fortunate to be in a position to leverage tools like Canvas so that we could record lectures and make them available to students.

It might not have been the most sophisticated solution, but it was the easiest and quickest way to ensure that we continued to engage with students from a teaching and learning perspective.
Simultaneously, the Business School also faced the substantial challenge of liaising with employers and the nearly 800 students who were either preparing to go on placement or already embedded in companies around the world as the crisis began to escalate.
Significantly, this involved providing immediate logistical assistance to students who found themselves overseas as restrictions began to be ramped up across the world. In the rapidly changing environment, placement teams from across the University and the Business School worked together to swiftly bring students home.
Having successfully managed this complex task, attention turned to working with employers so that they could provide students with the opportunity of working remotely where possible. Although this was possible in some cases, alternatives solutions were required for many of those students who had yet to start their placement.
Unfortunately, the vast majority of those who were scheduled to take up positions in April weren't able to go out on placements because they had missed the in office onboarding required to work effectively from home.

I know that many students are very disappointed at missing out on an opportunity to gain that much desired practical experience, but what we've done instead is introduce team projects that focus on case studies and have practical elements built into them to try to deliver some of the practical learning they would have gained on placement
With the academic year coming to a close, attention quickly turned to ensuring that students could undertake end of year exams.
With over 3,000 business students sitting exams, this was no easy task. For the leadership team at the Business School, it required a great deal of lateral thinking.
New policies, procedures and guidelines needed to be established in order to stage online exams. Meanwhile the exam questions themselves also had to be reviewed to make sure they were fair given the circumstances.
Despite the size of the task, on Friday April 24, over 1,200 CUBS students sat exams on the first day of the exam process without any difficulties arising.
The vast majority of students sat their first exams last Friday without complication. Which is to their credit and credit to my colleagues too.

To help relieve some of the stress and pressure of sitting exams in the present environment, we have also made it clear that students have the option of repeating exams in August without any academic penalty.
Although Professor Hennessy takes a great deal of pride in how the Business School has reacted to the crisis, she also acknowledges that final year and postgraduate students who began the academic year at a time economic growth, now face the prospect of graduating amid a downturn.
Consequently, she is reminding students that each programme at CUBS encourages independent thinking and has been designed to instil an entrepreneurial mindset. Traits that will be significant as we go about constructing a new economy.
We don't know what the future might bring, but I do feel certain that our graduates are well equipped to deal with whatever economic environment they find themselves in.

To help students who might be feeling anxious about the future, we recently launched an online facility that offers people the chance to discuss postgraduate programmes that can provide them with specific skills to thrive in the months and years ahead.
Students can contact the CUBS Postgraduate Consultation service by emailing Patricia O'Shaughnessy or visiting our dedicated webpage.