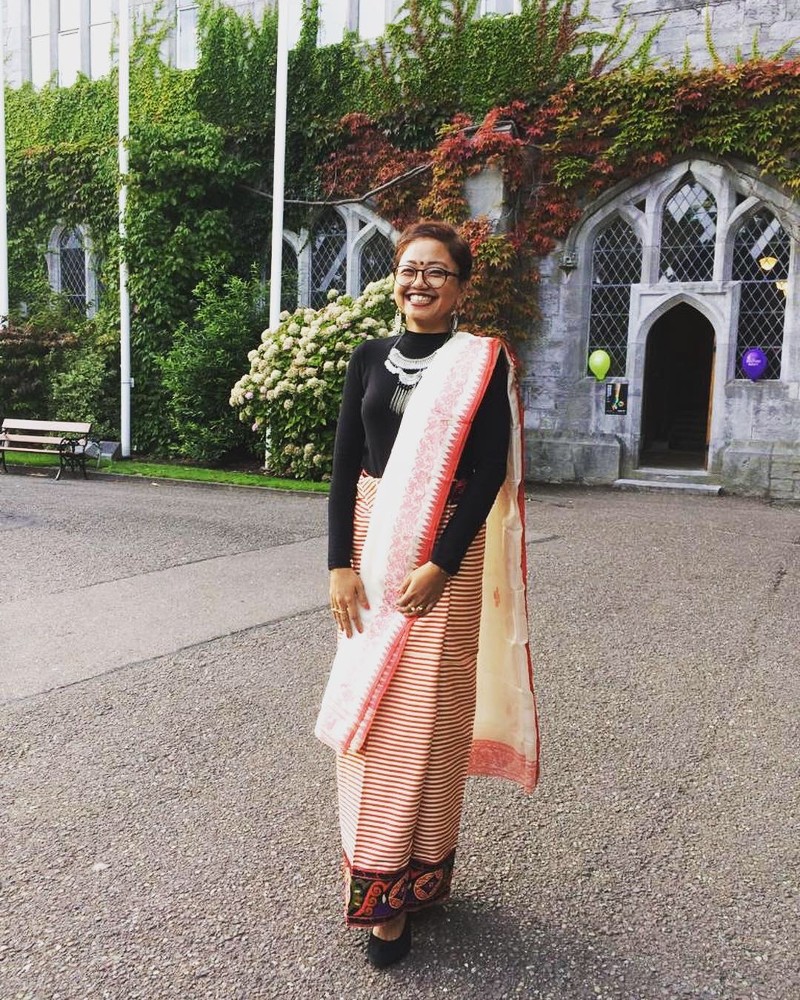 No two students share the same path to enrolling at Cork University Business School. Every student has their own individual ambition, desire and motivation for choosing to come here.
Some students are drawn to the Business School's practice orientated programmes that provide graduates with the skills to gain immediate employment, while others are attracted by the cutting edge research being undertaken by faculty.
For Jasma Nongmaithem, it was Ireland's progressive business culture and vibrant commercial environment that ultimately encouraged her to choose CUBS.
I didn't just want to study abroad, I wanted to go somewhere that felt right to me. I wanted to learn and work in a place that prioritised a positive workplace culture.

I didn't want to be a student number, I wanted to feel at home. That's what attracted me to CUBS.
From the moment she enrolled at the Business School, Jasma's core values informed key considerations during her journey as an MSc Management Information and Managerial Accounting Systems student.
Rather than rushing to respond to the placement opportunities created by the CUBS placement manager, Jasma took her time to identify companies that aligned with her aspirations and principles.
While this invariably proved more time consuming in the short term, Jasma's insistence on remaining loyal to what she believed in ultimately secured tangible dividends.
When the placement manager shared a list of opportunities with me, I looked at them through the lens of my own ambitions, skills, interests and values.

I wanted to maximise the opportunity, to learn from people, to make an impact and promote my career.

Of the four or five that caught my eye, the one that stood out was with Janssen, and I was lucky enough to be offered an opportunity with their Finance Operations team.
Being able to immediately apply her skills and knowledge proved hugely advantageous to Jasma, who was rewarded with a contract extension before her placement came to a close.
Janssen's appreciation of Jasma's contribution resonated with her values and commitment to working for a company with a progressive culture.
Janssen is a terrific company to work for. When I told my manager that I was applying for positions with big accountancy firms, he was hugely supportive.

He helped me prepare for interviews and showed me techniques that ultimately helped me secure a role with Grant Thornton.

It really typified the kind of environment that exists in Janssen.
As much as Jasma loved her role and the people at Janssen, she knew that she couldn't turn down a place on Grant Thornton's graduate programme.
Once again, workplace culture played a huge role in Jasma's decision to join Grant Thornton, a company who have committed to supporting her ambition of completing the ACCA chartered accountant exams.
I want to work for a company that I can identify with and who will support me achieve my goals.

I have been lucky enough to find two such organisations here in Ireland.