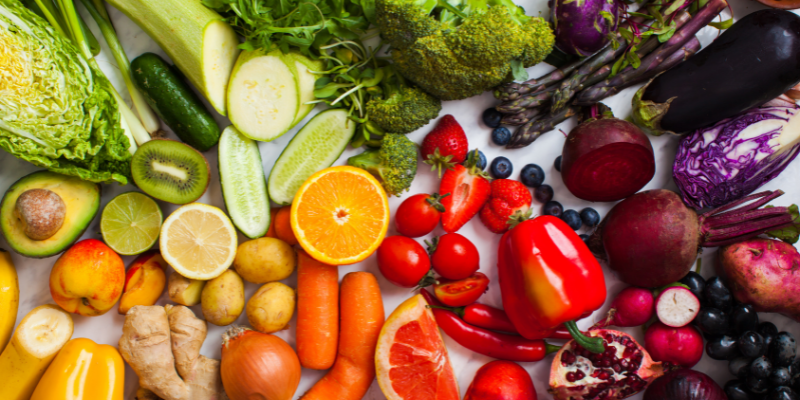 PhD Scholarship Opportunity
Enhancing Sustainability of the Irish Agri-Food Sector
Full title: "Entrepreneurial Value Streams: Strengthening producer capacity for short food supply chains (SFSC's) to enhance sustainability and scaling of the Irish agri-food sector"
Project Outline
This PhD offers a very exciting opportunity to carry out innovative research to support the sustainability of the Irish agri-food sector. The candidate will carry out research and work as part of a team within an applied setting in the Irish Agri-Food sector, working with both Teagasc and the BIA Innovator Campus. This PhD is also linked to a European Project exploring sustainable food systems (ENFASYS). Thus, the successful candidate will be exposed to diverse learning opportunities and will develop extensive networks at both the national and European level.
The emergence of short food supply chains (SFSC's), enabled by appropriate ICT infrastructures, offers the potential to disrupt the 'industrial' supply chain, improve market offering for consumers and increase financial value for primary agri-producer. While SFSC's offer significant opportunity for agri-producers, it is not without its challenges. At an individual level, adoption of the SFSC requires agri-producers to vertically integrate and undertake multiple roles in addition to production. Regulatory and market access hurdles exist that impede agri-producer ability to engage and develop collaborative SFSC networks to meet market requirements. Yet, with the necessary capability development, network governance and process support tools, then SFSC's provide a realistic business model for agri-producers to enhance their commercial viability, enhance environmental credentials and underpin the sustainability of their rural communities.
This Walsh PhD Scholarship will allow the candidate to explore the emerging reality of entrepreneurial opportunities within SFSC's and how these can be exploited and scaled to increase value capture for agri-producers and consumers. The research will also seek to understand how the ecosystem can be nurtured for knowledge sharing, co-creation and mutual competitive advantage into the future. The research is driven to address the following objectives:
1. Enhance understanding of psychological drivers and commercial viability of agri-food producers (farms/food producers), who's existence underpins the sustainability of rural community.
2. Identify alternative agri-producer value streams that enable 'short', 'smart' and 'low carbon' food supply chains develop.
3. Reduce producer-consumer disconnect from farm to fork, through increased engagement along short food supply chains (SFSC's).
4. Explore agri-producer and customer challenges/enablers of SFSC adoption and scaling (including ICT), from B2B and B2C perspectives.
5. Establish 'Living Lab' within BIA Innovator Campus, to nurture SFSC ecosystem through knowledge exchange, synergies, and network building activities.
Requirements
Applicants must have a good primary degree (First or Upper Second Class Honours) in an appropriate discipline (e.g., Business Management, Psychology, Human Resource Management, Entrepreneurship or other relevant degree). An MSc award in appropriate discipline would be preferable, though not essential. Candidates due to complete their Primary or Masters Degree in coming months are eligible to apply for the scholarship and should indicate expected result (these must be verified ahead of any formal offer being made). The successful candidate should be self-motivated and have a keen interest in entrepreneurship, innovation management and HRM.
If English is not your first language you will need to satisfy the English language requirement:
IELTS: 6.5 - with no individual section lower than 5.5
TOEFL: 90 - with minimum scores as follows: Listening - 17; Reading - 18; Speaking - 20; Writing - 17
Scholarship Details
The PhD Scholarship is a research project supported by the Teagasc Walsh Scholarship funding. It is envisaged that the scholarship will commence on 1st September 2023. The candidate will be based in Cork University Business School (CUBS), University College Cork (UCC) for the first year and then at the BIA Innovator campus to facilitate field research and data gathering. This PhD project will complement the existing EU Horizon project (ENFASYS), to test and evaluate strategies for supporting producers in a specific, applied 'real-world' context. The scholarship funding is a stipend of €19,000 per annum and University fees of up to a maximum of €6,000 per annum and is tenable for up to 4 years (subject to satisfactory progress in studies each year).
The successful applicant will receive tailored guidance on their research, be part of UCC's research-focused School community and the Teagasc research community. At the earliest possible opportunity during the tenure of a scholarship, the awardee will be required to prepare a series of journal articles to disseminate research findings and achieve desired impact.
Further Information/Applications
Please contact either of the following for more information and guidance regarding the scholarship and making an application:
Dr. Lawrence Dooley, Cork University Business School, Cork, University College Cork
Email: [email protected]
Dr. Áine Regan, Teagasc, Rural Economy & Development Programme, Athenry, Co. Galway
Email: [email protected]
Application Procedure
Your application should include a CUBS PhD application form, accompanied by a Curriculum Vitae (including the contact details of two referees) and a letter of interest. Please contact Dr. Lawrence Dooley, Cork University Business School, Cork, University College Cork ([email protected]) for the application form. Shortlisted candidates will be called for interviews.
The successful scholarship awardee will then have to submit a formal application through the University application system where qualifications will need to be validated.
Closing Date
September 23rd, 2023 (5pm).