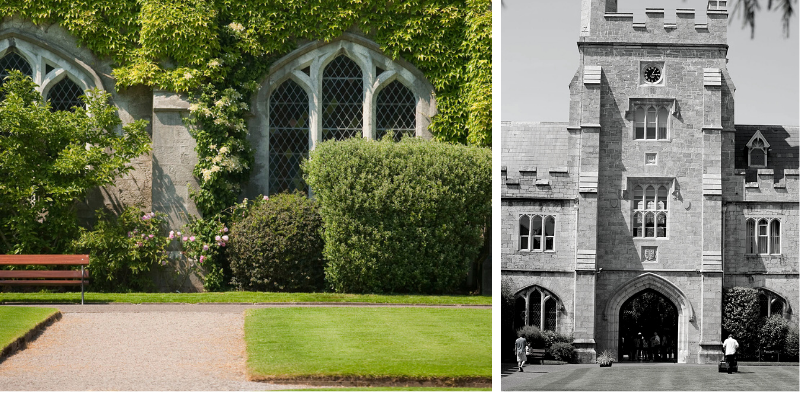 PhD Scholarship Opportunity
"The workplace of the future and innovation: exploring the influence of flexible work options on organisational capabilities and value creation"
Project Outline
One of the key transformations of the past two-years has been how many organisations and individuals have learned that there are different ways of undertaking many jobs and that flexible work options (including remote/hybrid working) are well received by employees. Emerging evidence indicates positive employee perceptions towards improved work-life balance and wellness while some organisations have also been reporting on improved productivity. On the other hand, concerns have also been raised about increased employee working hours, and the further blurring of work and home lives. Equally, the effectiveness of such flexible work options relative to more creative and complex tasks, requiring diverse collaboration, knowledge exchange and discovery (e.g., R&D management) remains unvalidated. The future, and location, of the workplace and associated employment practices has never been more up for discussion as society transitions back to less restrictive conditions in many countries. Many are talking about the future as having hybrid working at its heart, however there is real uncertainty over what this may look like in organisations and what process roles are best suited to such approach. Moreover, will there be different implications depending on the form of hybrid working adopted on such processes and what might these be? In discussion of increased flexible working forms, the question as to what extent are organisations considering how this transformation may influence (positively or negatively) their processes (both operational and innovative) performance in delivering market value and what are the organisational capabilities that will be need to support continued leverage of flexible work options and optimise their value creation for the future?
Requirements
Applicants must have a good primary degree (First or Upper Second Class Honours) in an appropriate discipline (e.g., Business Management, Psychology, Human Resource Management, Entrepreneurship or other relevant degree). An MSc award in appropriate discipline would be preferable, though not essential. Candidates due to complete their Primary or Masters Degree in coming months are eligible to apply for the scholarship and should indicate expected result (these must be verified ahead of any formal offer being made). The successful candidate should be self-motivated and have a keen interest in entrepreneurship, innovation management and HRM.
If English is not your first language you will need to satisfy the English language requirement:
IELTS: 6.5 - with no individual section lower than 5.5
TOEFL: 90 - with minimum scores as follows: Listening - 17; Reading - 18; Speaking - 20; Writing - 17
Scholarship Details
The PhD Scholarship is a research project supported by InterTradeIreland project funding and the Department of Management and Marketing of Cork University Business School (CUBS), University College Cork (UCC). It is envisaged that the scholarship will commence on 1st September 2022.
The scholarship funding is a stipend of €18,500 per annum and University fees of up to a maximum of €5,900 per annum, and is tenable for up to 4 years (subject to satisfactory progress in studies each year).
The successful applicant will receive tailored guidance on their research, be part of a burgeoning research-focused School, with a welcoming and strong PhD support network, gain access to key international networks, in addition to gaining experience in third-level teaching. At the earliest possible opportunity during the tenure of a scholarship, the awardee will be required to prepare one, or if necessary two, application(s), under the guidance and advice of the supervisor, for external research funding under the Irish Research Council (IRC) Government of Ireland Postgraduate Scholarship Programme.
Further Information/Applications
Please contact either of the following for more information and guidance regarding the scholarship and making an application:
Dr. Lawrence Dooley, Cork University Business School, Cork, University College Cork
Email: [email protected]
Prof. Anthony McDonnell, Cork University Business School, Cork, University College Cork
Email: [email protected]
Application Procedure
Submit an electronic copy of the completed application form, detailing a research proposal aligned with the project brief provided above. Your application should be accompanied by a Curriculum Vitae (including the contact details of two referees) and a letter of interest simultaneously to:
Dr. Lawrence Dooley, Cork University Business School, Cork, University College Cork
Email: [email protected]
Prof. Anthony McDonnell, Cork University Business School, Cork, University College Cork
Email: [email protected]
The successful scholarship awardee will then have to submit a formal application through the University application system where qualifications will need to be validated.
Closing Date
12th May, 5pm. Interviews for shortlisted candidates will take place in May 2022.