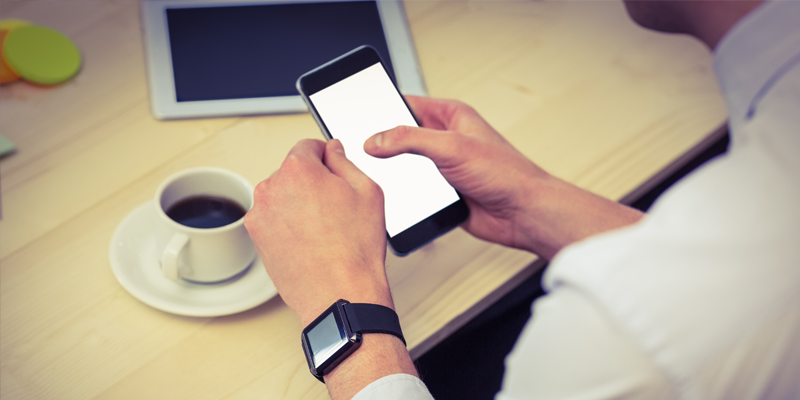 As Ireland comes out of lockdown, businesses across the country are beginning to adapt to the new normal.
In this new environment, organisations are not just growing accustomed to new procedures and processes, they are having to deal with challenging commercial realities.
Right across the country, business models and plans are being reassessed as firms reflect on how they operate in a landscape that continues to be characterised by uncertainty.
Speaking in conversation with Dr Michelle Carr, Barrie O'Connell, Partner in Charge of KPMG's Cork office, touched on many of these challenges.
It's been really interesting to watch how clients have adapted their business models so quickly.

Some clients have continued with their essential business, such as those in the pharma or food sectors - albeit that their business models have had to change, but then you have some clients who have suffered very significant downturns, where revenue has collapsed by 80% or 90%.

There has been a whole range of experiences, so it's important for us to just get on the phone with clients, understanding their perspectives, the issues they are coming to terms with, and maybe offer a point of view or some insight.
Much of what Barrie and his colleagues shared with clients was informed by the experiences of KPMG's firms in China, Italy and Spain, each whom had dealt with comparable scenarios as Covid-19 hurtled westward.
That insight enabled KPMG's Cork office to respond to some of their clients' needs. The advice they suggested ranged from offering guidance around the Government's wage subsidy scheme to proposing ways in which firms might reposition themselves so that they can recover in the months ahead.
In the meantime, however, businesses need to be proactive and demonstrate a great deal of agility in order to take full advantage of the recovery.
There are a whole range of forecasts out there, and the only certainty is that it's uncertain, but 2020 will be a tough year.

At what point will we see a recovery? Will it be 2021 or 2022? It's difficult to say. People involved in the aviation sector, for example, believe that it will be some time before it recovers. Hopefully, other sectors will start to recover quicker.

I think it's critical for businesses to focus on their business models. I have had a few conversations with clients where they have seen a downturn in one channel, but another channel has seen an upturn. How do you focus on that channel, diversify and grow it?

It's also incumbent on all of us to support SMEs by shopping locally. Ultimately, to protect jobs, that sector is critical. How we, as a community, support them is important.
Notwithstanding the uncertainty, Barrie's optimism is underscored by the fact that KPMG's Cork office remains committed to hiring the graduates who have already been accepted onto its grad programme.
Although social distancing will alter the nature of the programme, the essence of it will remain the same.
That sentiment was echoed by Declan Maunsell, Audit and Insurance Partner at PWC, who drew on some of the lessons learned during the financial crisis.
We will come out of this in due course. It's about being ready for the recovery and having a pool of qualified accountants available. That's why we're committed to our grad programme.

We're positive about the longer-term outlook and our role as a training firm. Businesses will continue to need accountants.
However, unlike the financial crash, the pandemic is likely to change the way in which organisations operate and deal with clients.
In turn, Dr Carr believes that future graduates will need to develop holistic communication skills that will allow them to excel in a world where online meetings and correspondence will become the norm.
Writing alongside Professor Mathias Beck in the in the Irish Times recently, Dr Carr touched on this subject, describing how communication would prove to be an important means of keeping staff motivated and engaged while they worked from home.
Although communication skills are not a mainstay on traditional accounting programmes, the pandemic has magnified their importance, leaving Dr Michelle Carr, Barrie O'Connell and Declan Maunsell with some food for thought as they consider future strategies.