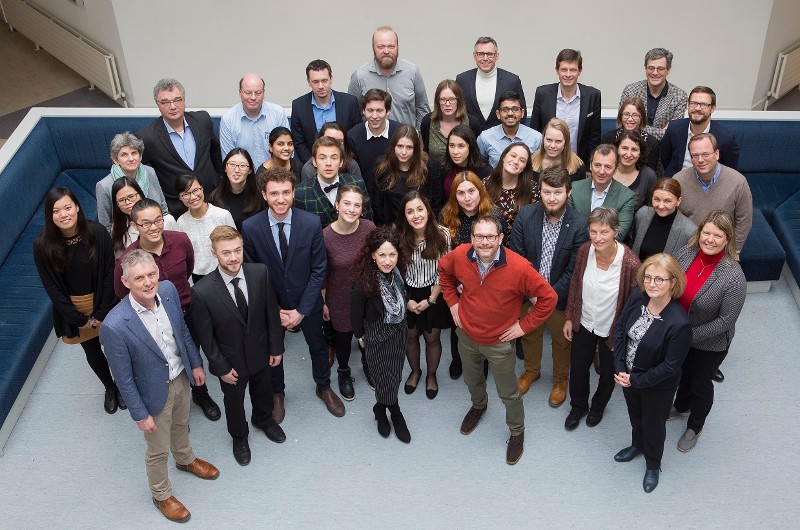 Food Business and Innovation is a significant research cluster at Cork University Business School, and we take pride in how this fosters innovation and leadership through collaboration.
That's why we have developed partnerships with internationally renowned universities and multinational food companies to provide a world class postgraduate education.
The European Master in Food Studies is one such postgraduate programme, where students from around the globe study a series of academic modules taught on location here at CUBS, AgroParisTech in France, Lund University in Sweden and Wageningen University in the Netherlands.
Recently, CUBS hosted a European Master in Food Studies board meeting, where representatives from each of the four participating universities along with senior executives from organisations such as Nestle, Unilever, Mondelez, Tetra Pak, and Heineken among others attended.
Students of the programme are not only exposed to diverse perspectives, but develop international networks following graduation.
Leaning on the expertise available at CUBS, European Master in Food Studies students focus on three business specific modules during a two month period at UCC; Consumer Behaviour in Food Markets, Advanced Food Business Management, Food Retail Marketing and Supply Chain Management.
Consequently, the programme exposes visiting students to a number of different areas of expertise within the Business School, while also undertaking a food science module in Sensory Analysis, Flavour and Colour in order to take advantage of UCC's interdisciplinary strength.
The programme is also sponsored by some of the largest multinational food companies in the world, with whom students complete a nine-month placement in an industrial research laboratory on an applied research project.
Such collaboration between each of the four universities and the leading industry giants ensures students develop multidisciplinary skills, their knowledge of food technology, business acumen, project management and international teamwork skills that are necessary to thrive in today's global food industry.
The European Master in Food Studies builds on CUBS' reputation for collaborating with global business and creating an environment where innovation and entrepreneurship thrives.