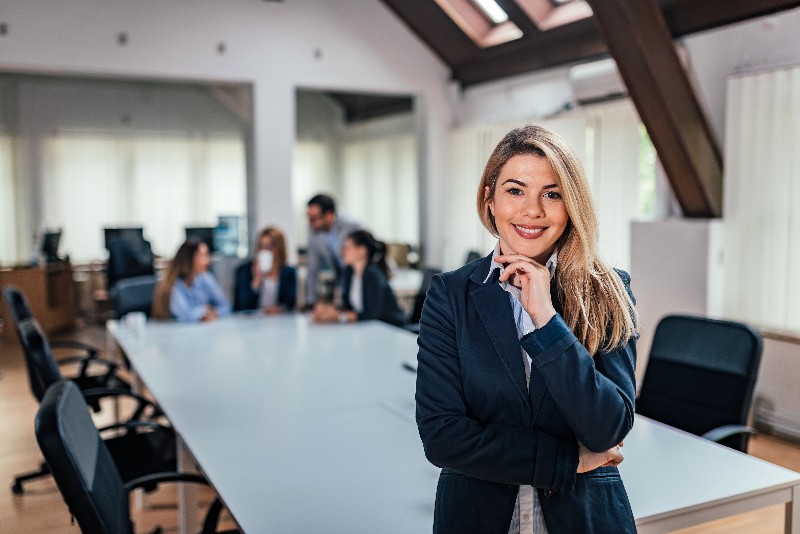 The Department of Management and Marketing, Cork University Business School (CUBS), University College Cork (UCC) in association with the 30% Club has established a new Scholarship to help promote women in senior project management and leadership roles within companies and organisations.
Launched with the goal of achieving better gender balance at all levels in leading Irish businesses, the 30% Club supports scholarships programmes in leading third level institutions across Ireland including UCC, UCD, DCU, the IMI, NUIG, TCD, UL, the Smurfit Business School, the National College of Ireland and the Royal College of Surgeons. UCC are proud to offer another 30% Club Scholarship to undertake the MSc Project Management programme at Cork University Business School.
Professor Anthony McDonnell, Head of the Department of Management and Marketing said: "The percentage of women in the most senior organisational roles continues to be below what it should be in Ireland. We are delighted to be able to work with the 30% Club in supporting the career advancement of high performing and high potential women through offering this scholarship".
Designed to prepare its participants with a broad perspective of project and programme management & equip graduates with ethical managerial and business skills, the MSc Project Management ensures an understanding of project management in an organisational context through the emphasis on strategic alignment and the management of resources.
The part-time programme is comprised of interactive seminar and workshop formats, case studies, group and individual exercises support the development of decision-making and problem-solving skills. It is supported by academic and expert practitioners who deliver a curriculum that is relevant, current and research-informed.
The 30% Club was officially launched in Ireland in January 2015 and it is now supported by the leaders of over 200 Irish businesses committed to accelerating gender balance in their organisations through their voluntary actions. It is a collaborative approach to creating change in Ireland, aiming towards 30% women on boards and in executive management by 2020.
Carol Andrews, Chair of 30% Club Ireland said: "We are delighted to partner with UCC which joins a number of universities and business schools across Ireland to rectify the under-representation of women pursuing post-graduate management education by offering scholarships for women. Through these partnerships, we seek to build a continuum of change, highlighting the impact of executive education in accelerating career development and helping women to decide to undertake further education"
The Scholarship is open to all female applicants who meet the entry requirements and have accepted a place on the MSc Project Management & submit a specific scholarship application to the programme director. Full application details can be found here.
The deadline for submission of applications is 12th July 2019