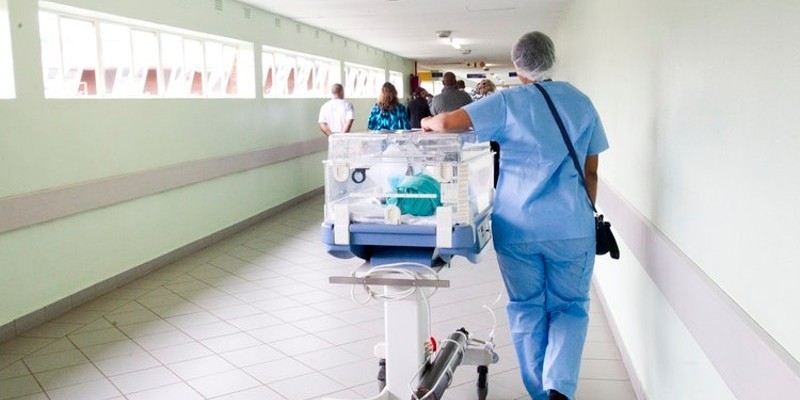 Speaking at the CUBS Postgraduate Research Symposium, Ruth Gibbs wasted little time telling her audience that health policy makers could improve their budgeting process by "enhancing their forecasting capabilities".
Quoting from a number of studies, the CUBS PhD researcher, who received the best paper prize at the recent CUBS Postgraduate Research Symposium, demonstrated that "forecasting plays an important role in helping organisations respond to changes in the internal and external environment".
Budgets, the HSE funded scholar determined, have been found to be inefficient, as they "quickly become obsolete, particularly in a changing environment".
Consequently, Gibbs argued that organisations should engage in alternative forecasting techniques, which can be used to increase the understanding of the dynamic relationship between the resources available to the HSE and it's evolving external environment. This will allow management to respond in more informed way.
"Organisations are increasingly using alternative budget forms such as rolling forecasts for management control.
These are forecasts that are usually produced monthly or quarterly and offer organisations flexibility to adjust numbers within the annual period to reflect the current environment".
Using a time series econometric technique known as Vector Autoregression to examine the relationships between variables to see how they play out over time, the former Risk Analyst with the Central Bank was able to demonstrate how external environmental changes have impacted upon the expenditure of the HSE.
In all, Gibbs combined historic data from the Department of Health, OECD and the CSO dating from 1970 - 2016 to gain an insight into how health expenditure has responded to changing economic environments and how the HSE's service was affected as a result.
During this period, the Irish health service saw both rapid increases and hurried reductions in health expenditure. Between 1997 and 2002 for example, public health expenditure in Ireland increased by 20% per annum, while the period from 2010 to 2014 saw reductions of approximately 2% each year.
These fluctuations provided Gibbs with an important insight into how expenditure has responded to the changing economic environment and how services may have been affected as a result.
Understanding this relationship is crucial as Ireland's demographics are changing rapidly. Although Ireland currently possesses one of the youngest populations in the EU, by 2050 the European Commission estimates that the percentage of the population of working age will have dropped to 55%.
This massive demographic shift will place huge pressure on the resources available to the HSE and its budgeting strategy.
Consequently, in her paper, Gibbs highlights the need for policy makers to adopt a different forecasting model that accounts for the impact of economic cycles, rather than responding on an annual basis to government finances.
Adopting an alternative forecasting model as highlighted in Gibbs' research, could enable the health service to offset the most damaging effects of a future recession and allow the HSE employ a budgeting strategy that accounts for Ireland's evolving demographics.
The scholar is supervised by Dr. Valerie Walshe, the Chief Economist in the HSE and CUBS faculty members Dr. Don Walshe, Dr. Michelle Carr and Dr. Mark Mulcahy.
Photo credit: Hush Naidoo on Unsplash.com /  CC BY>