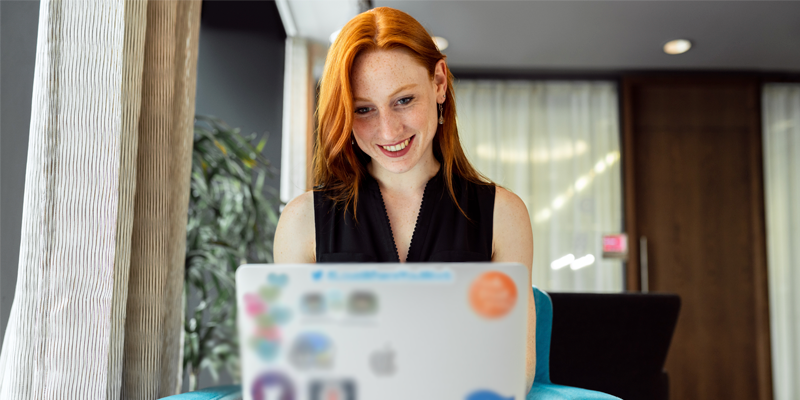 On 4 December 2020, the MSc in Management Information and Managerial Accounting Systems (MIMAS) class visited Dell Technologies virtually, as part of their Placement & Industry Report course along, with class lecturer, Dr Joe Healy. This module of the MIMAS course helps develop the communication and presentation skills of students along with heightening their level of Industry awareness.
The group were hosted by the Dell Technologies team led by Tom Herdman, Damian Nestor, Ian Fitzgerald and Mark Dullea. The class were exposed to a session about Dell's global and local operations, a session in relation to Dell's finance reviewing the finance organisation, a session explaining how the ICT function operates, as well as a session incorporating technology in operations. These sessions were all aimed at expanding the group's knowledge of how a multi-national organisation operates in a worldwide setting. A particular highlight of the day was the opportunity for the students to ask questions of key business experts in this highly successful international organisation.
The group are very grateful to the MIMAS course Directors, Dr Michelle Carr and Dr Yvonne O'Connor as well as Work Placement Manager, Aileen Waterman in facilitating this engagement and to Dell Technologies for creating space in a hugely busy work environment to allow the class experience what it means to work in a world class organisation.