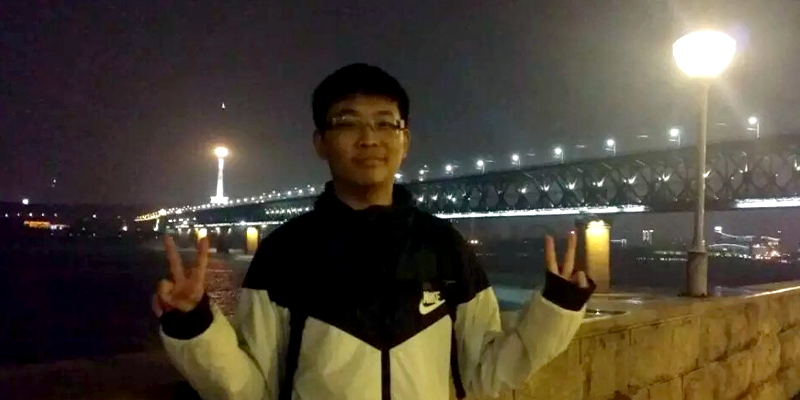 "Frank" Yizhou Jiang took a rather circuitous route to enrolling in the MSc in Co-operatives, Agri-Food and Sustainable Development at Cork University Business School.
Originally coming to Ireland to study accountancy, Frank's attention slowly turned to combining his flair for marketing with his fascination for agriculture.
Committed to leaving Dublin behind after four years, he reached out to Dr Olive McCarthy to fulfil an ambition and adopt a new career path.
When I came to Ireland, I was focussed on gaining all the necessary qualifications to become an accountant.

But after completing the accountancy programme, I just couldn't see myself working as one!!

So I started looking at other programmes. That's when I spotted the MSc in Co-operatives, Agri-Food and Sustainable Development.

The practical elements of the programme really stood out to me – particularly on the management side.
It wasn't just the programme that attracted Frank to CUBS. After paying an initial visit to Cork, he was struck by what the city had to offer in comparison to Dublin and other major European cities.
Dublin is a great city, but Cork is much more balanced. The pace and quality of life here is much better.

The people are friendly and everything you need is in walking distance. It's an entirely different experience.
Motivated by an ambition to return to China and assist farmers adopt new practices, Frank took the decision to enrol at CUBS.
With the help of Dr McCarthy and Dr Noreen Byrne, Frank quickly began to develop the skills that would allow him progress through the course and secure a posting at Rosderra Irish Meats as part of the programme's immersive work placement module.
From the beginning, Dr McCarthy and Dr Byrne were very supportive. They helped me settle in and assisted with any issues I had.

Their lectures were always engaging, which makes note taking much easier.

Dr Byrne also helped me secure my placement at Rosderra Irish Meats. It's a huge opportunity for me to learn about a company who export into China. That perspective could prove invaluable for my long term career prospects.
For further information on the MSc in Co-operatives, Agri-Food and Sustainable Development, contact Dr Olive McCarthy.