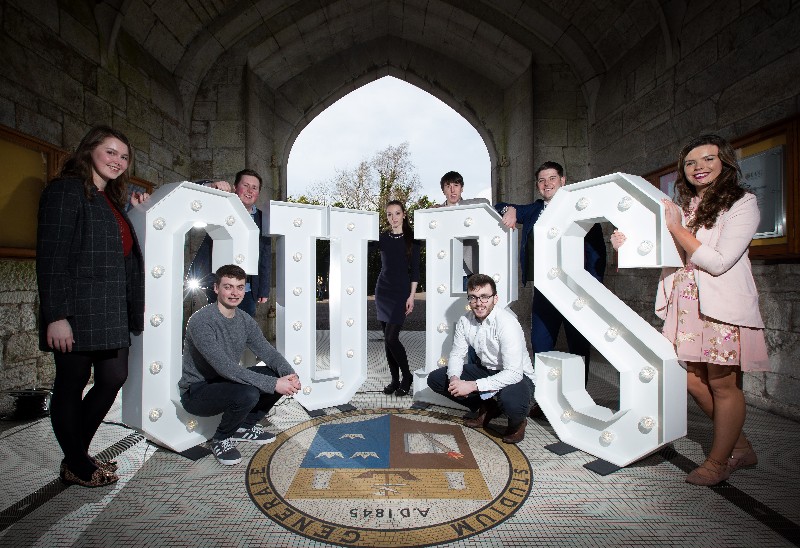 Societies have always been part of the Cork University Business School experience.
Run by our students, each of the seven CUBS societies will enhance your student experience by offering you the chance to try something new and meet likeminded people.
Our societies promote a balanced approach to your university experience by allowing members to participate in fun social events that enable you to escape from the library and leave your course work behind.
In March 2017 the societies came together to organise the first school-wide conference. The day-long event, titled 'Shaping Ireland's Future' was Ireland's largest student-led and student-focused conference. Organised by students in UCC's Accounting and Finance, Business Information Systems, Commerce and Entrepreneurial & Social (E&S) societies, the conference was attended by almost 900 delegates, which also featured leading international experts from the spheres of finance, business, technology and politics in Cork's Opera House.
Our societies are not just social outlets, but also offer practical assistance to students. In order to help students attain part time jobs, the Marketing and Management Society previously staged a bartending course. The BIS Society for example, is the largest in UCC and organise a number of diverse events throughout the academic year.
Since its inception in 1982, The Commerce Society's annual conference has attracted speakers from companies such Dell, Fáilte Ireland and Apple, creating unique networking opportunities for CUBS students.
The Economics Society has sought to broaden its horizon in recent years by collaborating with students from a range of disciplines in order to make economics accessible to everyone.
They were rewarded for their efforts in 2014, after picking up the Board of Irish College Society's best society in Ireland award (Academic, Social Cultural).
The Entrepreneurial and Social society builds on CUBS' vision of promoting entrepreneurship across the university, while the UCC branch of the Enactus Society aims to make the world a better place by bringing bright students together to create projects that help people.