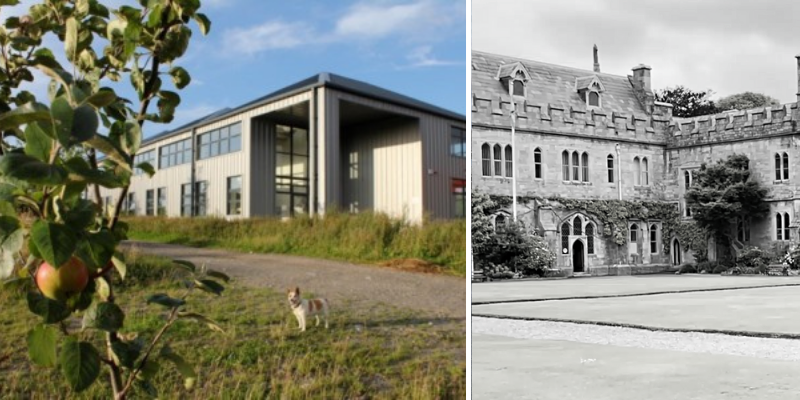 With ambitious targets for greenhouse gas reductions now established by the Climate Action Plan 2021, the case for a Just Transition has never been stronger.
A new report, being developed by the Centre for Co-operative Studies, and set to be published in early April, will aim to unpack just what a just transition will mean for Irish farms and rural communities.
It comes ahead of two events taking place at Cloughjordan Ecovillage on 22nd April, where lecturers from the Centre will be joined by a range of stakeholders who will examine practical scenarios for a just transition, and farm diversification, in rural Ireland.
Agriculture is at the forefront of the fight against climate change and farmers are directly exposed to the impacts of extreme weather events, rising input costs and workloads, and related stresses on animal health and welfare.
The question is – how will the agri-food sector and rural Ireland respond? Cooperatives will have a role to play in dealing with this context.
"With creativity, coops involved in farming and agri-business can help with many aspects of a just transition. There is also the opportunity to consider the landscape level when considering diversified practices - and this landscape level may suit cooperatives and cooperative approaches too". Dr. Noreen Byrne UCC Centre for Cooperative Studies.
This new report, which will feature contributions from a diverse range of voices in the farming, agri-food, policy and other sectors, will seek to deepen understanding of what a just transition will mean for these communities.
The report will ask practical questions, such as: what realistic opportunities are there for diversification on farms of different types and sizes? How can Irish farmers extract more from the value chain? How might Irish farmers and other stakeholders collaborate within a regional and landscape perspective? What policies and measures are needed to support diversification? For example, the carbon tax is being added to the CAP delivery mechanism – does this make sense? What role will there be for practices such as co-operatives, community supported agriculture, direct selling, and social farming? How is digitalisation implicated? And how can rural areas respond best to the opportunities diversification offers?
"Both agri-food and land use in Ireland will see significant change in the coming decade, due to the climate targets both sectors face. For agriculture the target is between 21 and 30%, while for LULUCF (Land Use, land Use Change and Forestry) it's higher - 37-58%. How will this adjustment happen, and what will it mean for rural Ireland, its farmers and communities. We will delve into this with this report and pair of events." Dr. Oliver Moore UCC Centre for Cooperative Studies.
Due on in early April, the report introduces a pair of events on both just transition and diversification, which will be held later that month.
Both Dr's Byrne and Moore lecture on the MSc in Co-operatives, Agri-Food and Sustainable Development at Cork University Business School. From there, postgraduates are going into a jobs environment which is increasingly defined by climate change and societal adaptation to it.
For more on the reports and events, and to make a contribution, go to ARC2020. The Centre for Co-operative Studies is working with Sustainable Projects Ireland Ltd, Cultivate, the Irish Environmental Pillar and ARC2020 to deliver this report and events series.
Ariel view of Cloughjordan, copyright of Eoin Campbell.