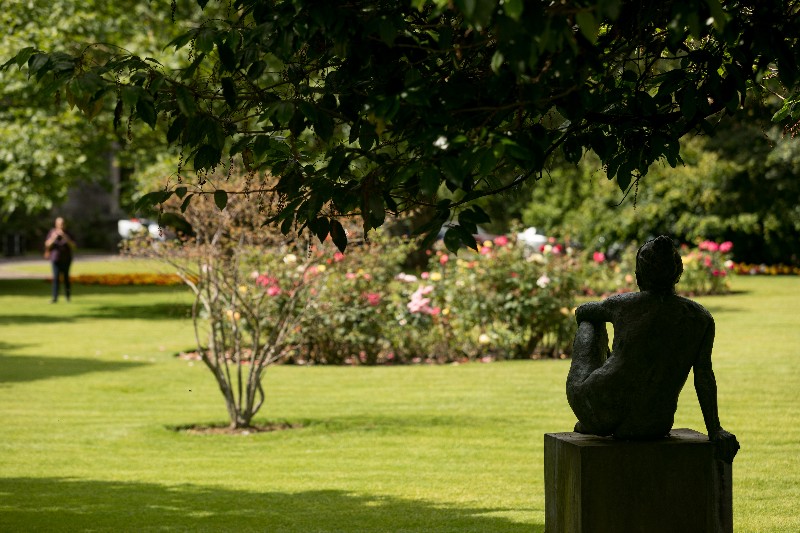 Students from across Kerry, Cork and Tipperary are descending on UCC this week to take part in the HEA Entrepreneurship, Creativity and Innovation Summer Camp 2017.
The summer camp, jointly organised by CUBS, the College of Business and Law and Blackstone Launchpad, will see 34 senior cycle students take part in a series of activities that are designed to foster a spirit of entrepreneurship and innovation.
Working in groups of four, the students will be mentored by staff as they try and come up with creative ideas to solve real world problems in the areas of IT, sustainability, food and health.
After a brief introduction on Monday morning, students began working on a series fun activities that are designed to illustrate various aspects of the entrepreneurial journey – including the famous Marshmallow Challenge.
With the help of staff from across the university, throughout this week students will engage in brainstorming activities, finance development, develop presentation skills and interact with successful entrepreneurs.
The exercises are designed to get second level students thinking about entrepreneurship by promoting creativity in a relaxed environment.
Students refine their ideas over the course of the week, before pitching their conclusions to a judging panel that includes Eamon Curtin (Ignite Graduate Business Innovation Programme) Brad Noel (College of Medicine and Health), Richael Connolly (Joup) and Rebecca O'Keeffe (Taste of Cork).
President of UCC, Professor Patrick O'Shea, and Professor Thia Hennessy will then conclude the summer camp at prize giving ceremony on Friday.
Introducing second level students to entrepreneurship and innovation is not only important to CUBS, but the Irish economy as a whole.
In fact, the initiative is supported by the Higher Education Authority and is part of a wider strategy to promote entrepreneurship across the country.
Not only will the summer camp provide an insight into the world of entrepreneurship and innovation, it will also give second level students a taste of life at CUBS.