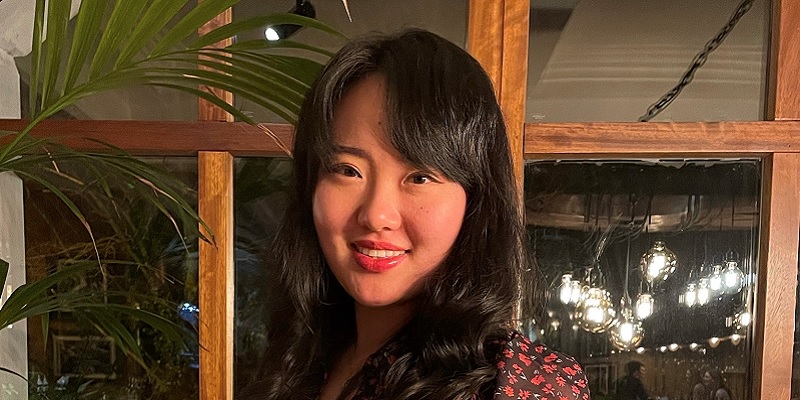 After completing her dissertation on how COVID-19 changed people's behaviour toward online shopping, Zhibo (Sophia) Feng landed a key specialist role with Amazon.
A recent graduate of the MSc Business Economics programme, Zhibo is a High-Risk Investigation Specialist tasked with preventing incidents of money laundering by businesses using the platform by analysing transaction and compliance data.
Such was the impression Zhibo made on the management team at Amazon's Cork office, she secured the role before she had even graduated from the programme.
My dissertation looked at how people's behaviour and attitudes toward online shopping changed during lockdown.

My research motivated and inspired me to look for a role that supports and provides a safe online shopping environment.

I found the research to be really interesting and it was something that Amazon also thought was really relevant.

What I found was that the rate at which people began opening online shopping accounts accelerated during the pandemic.

This has obvious consequences for companies like Amazon, who need to be able to verify the authenticity of both buyers and sellers.

So, I think, my dissertation really spoke to what Amazon were seeing for themselves.
Originally from Shanghai, Zhibo came to Cork University Business School after completing an undergraduate degree in International Business Management at Waterford Institute of Technology.
That experience nurtured Zhibo's interest in economics and prompted her to begin exploring specific programmes that would allow her to apply the subject's tools in a practical business environment.
That journey brought Zhibo to CUBS, where she was particularly impressed by the ambition of the MSc Business Economics and its aim to provide students with the skills required to support business analysis and managerial decision-making.
I really became interested in economics when I was studying in Waterford Institute of Technology.

I wanted to explore the subject in a way that would allow me to combine it with my undergraduate degree in management.

That's what I liked about the MSc Business Economics. It allowed me to specialise without having to learn about a whole new area of business.
Having established herself at Amazon, Zhibo's ambition now centres around specialising further so that she can grow to become a leading industry expert with an in-depth knowledge of the issues pertaining to compliance and governance in the world of online shopping.
People are always looking for discounts and sign up for online shopping accounts as a result. That means companies need to expand their compliance departments so that they can make sure that everything conforms with the law and industry standards.

Keeping customers safe in an online environment should be the goal of all reputable businesses.

I want to be part of that effort with Amazon so that I can continue to help protect our customers from potential fraudsters.

For me, compliance and online safety are not just areas of business growth, they're something that I'm really interested in.
Two years after graduating from CUBS, Zhibo has grown into a role that has the potential to impact the lives of thousands of people.
As such, Zhibo is thankful that the MSc Business Economics has equipped her with the skills to learn and rapidly adapt in an ever-changing business world.