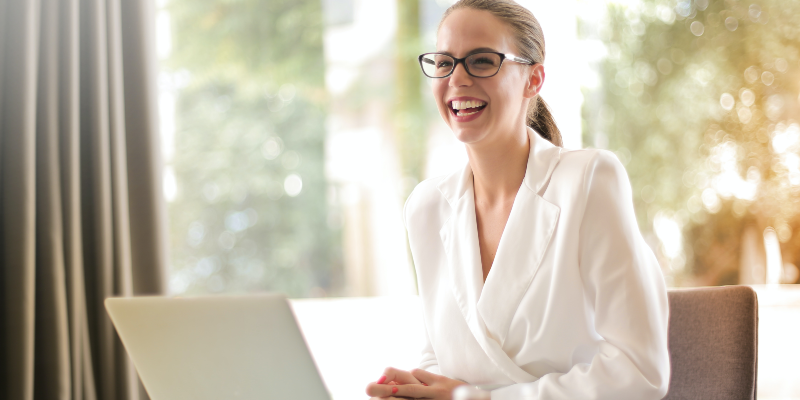 At this point in the semester many students are beginning to explore the job market. Employment prospects are changing rapidly in the post-Covid world, so I spoke to a professional Coach about how to tackle the job hunt and maintain a positive frame of mind.
Susan Manning is an Executive Coach for HR professionals and a HR Consultant who works with leaders to enable development and create a culture of excellence within companies. She attended UCC and completed a Higher Diploma in Personnel Management as well as an MSc in Coaching and Behavioural Change from Henley Business School.
Above all else, during our conversation, Susan taught me to remain open-minded, and that your first job doesn't particularly need to be your dream job. She also reminded me of the importance of networking and how crucial it is to make connections all over the world. This is now easier than ever, as everyone has the technology to communicate virtually, so why not start now?
Here are a few more insights from my conversation with Susan about entering the workforce in the current jobs market, drawing upon her in-depth career experiences in the field of HR:
First off, what advice do you have for students or recent alumni who are breaking out into the job market?
At this point, it is essential to focus on networking as much as possible. Networking might look different in an almost entirely virtual world, but it is possible to connect with people on LinkedIn and get in touch with individuals or organisations by attending virtual seminars and events. Everyone is online right now, so your odds of connecting online are actually better than ever.
Another main piece of advice is to cast your net as wide as possible. You may not find advertisements for the specific positions you are seeking but forming connections within an organization will open up a range of possibilities and roles that you may not have been previously aware of.
Do you have any tips for recent graduates, and new HR graduates in particular, in relation to job searching during a pandemic?
I did a workshop for jobseekers recently. When you are looking for a job, look at the companies that are hiring in that area. For example, there are so many big companies in Cork, so even if they are not advertising a role that is an obvious fit for you now, think about who you might want to have a virtual coffee with in those organisations. Companies are always going to be interested in a HR graduate that sticks their hand out and is able to reach out to connect with them, otherwise your CV can be lost in a hole and not be seen by anyone for a long time.
As for grad students in HR, look broadly – sometimes you need to go through a different path to get there, for example a recruitment agency is a great place to start; you're always interviewing as a HR professional. It's a skillset you can start to develop, especially if you can get into a company like Morgan McKinley, Hays, and so on because you're talking to the HR department who are interviewing so you're already building a network – it goes back to networking. You're learning about new companies and if you're very lucky you get into a HR role. You can also look for an administrative type of role, it's all about building that knowledge.
During this networking phase, at the end of each conversation you should suggest sending out your CV and building up your reputation. Be sure to also follow up with CIPD groups and any relevant discussions or events that may help you to directly link in with people in relevant organisations.
What particular skills or attributes are employers seeking at the moment?
A few capabilities – how good are you with technology and how comfortable are you using it – do you know Slack, MS teams, and so on. You need to be capable of using technology and adapting to new platforms in the digital work environment.
Resilience is also needed - you're not going to have normal events such as an in-person induction day. More than ever, a 'can do' attitude now hugely important, if you can't log onto a call, what do you do? How do you build your relationships in a virtual world as opposed your normal day at work? - and so on.
Would you recommend your role to students in UCC?
Absolutely. Some HR professionals focus on the negative side of the HR role and the difficult parts, but I focus on how to get the best out of people to support the organization. It's very rewarding.
Susan's advice on remaining positive and staying in touch reminds us that the opportunities out there are endless. The lack of face-to-face Graduate Fairs and typical interactions with guest speakers is challenging for current students but there are a few ways to maintain and create new connections whilst job searching in a virtual world.
It's possible to link in with new contacts during online events, by contacting the guest speakers from our lectures, and just simply making any opportunity to communicate with professionals. Now is not the time to be timid or pessimistic. There is always room for more in organisations, particularly in a highly flexible environment where we may have the opportunity to work from anywhere in the world, so keep up the networking and use all available resources in UCC for an extra crutch on your journey.
The UCC Careers section also has endless links to Career Fairs, useful interview tips, how to book a careers appointment and so forth so feel free to explore if you need some help: https://www.ucc.ie/en/careers/