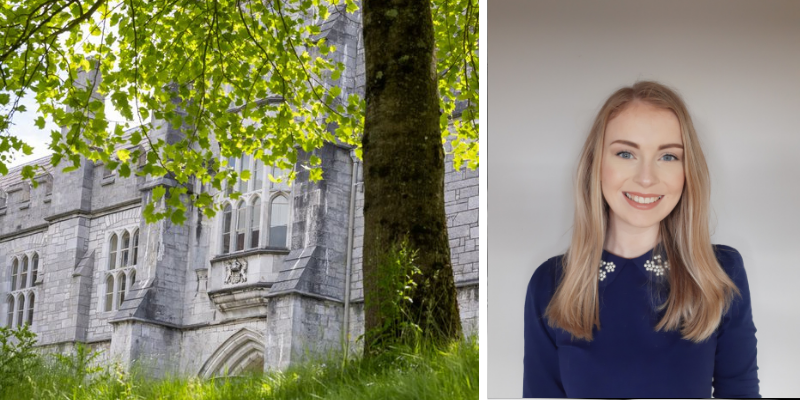 Motivated by a desire to tackle rural isolation, Sheila Kelleher works to facilitate connections between people with disabilities and farmers so as to provide opportunities for inclusion and personal growth.
A graduate of the MSc Co-operatives, Agri-Food and Sustainable Development at Cork University Business School, Sheila's role centres around bringing two very different but, at times, equally isolated groups of people together.
Working as a facilitator with IRD Duhallow, Sheila works with farmers so that people with disabilities can experience and enjoy working on farms.
It's a role that brings Sheila into contact with a variety of people from a multitude of backgrounds.
''What I love about my job is the joy that the project brings to people. It generates confidence, boosts self esteem and provides so many mental health benefits. Farmers who may have been apprehensive about getting involved are now hugely passionate about what we're trying to achieve. It's really inspiring to see how the project is helping to forge lasting relationships through farming.''
Sheila secured her role with IRD Duhallow after her placement with Kerry Social Farming, a locally led, community-based, shared service that provides farming and social inclusion opportunities to people with intellectual disabilities and acquired brain injuries.
Through the placement, Sheila got the opportunity to explore how locally led initiatives are promoting inclusion and community development.
It was through this process that Sheila gained invaluable insights into social farming and how it can help to enhance people's lives.
''Because I wanted to work in the rural development space, I was really drawn to the MSc Co-operatives, Agri-Food and Sustainable Development. As the events officer for UCC Macra na Feirme, the 10-credit module on rural development really spoke to my interests and it allowed me to discover social farming. I really got to know how social farming works through my placement with Kerry Social Farming and I have brough those learnings with me to IRD Duhallow. It's a real privilege to work in this space and to see the impact of our work.''
The knowledge and expertise Sheila developed at Kerry Social Farming is benefitting communities around Duhallow, where people with disabilities are being welcomed onto working farms where they learn new skills, connect with their communities and build meaningful relationships.
Sheila has also seen how social farming can improve the wellbeing of isolated or elderly farmers, who might often work alone for long periods of time.
As such, Sheila believes that social farming has the potential to transform the lives of many people and hopes to be in a position to offer support as her career progresses at IRD Duhallow.