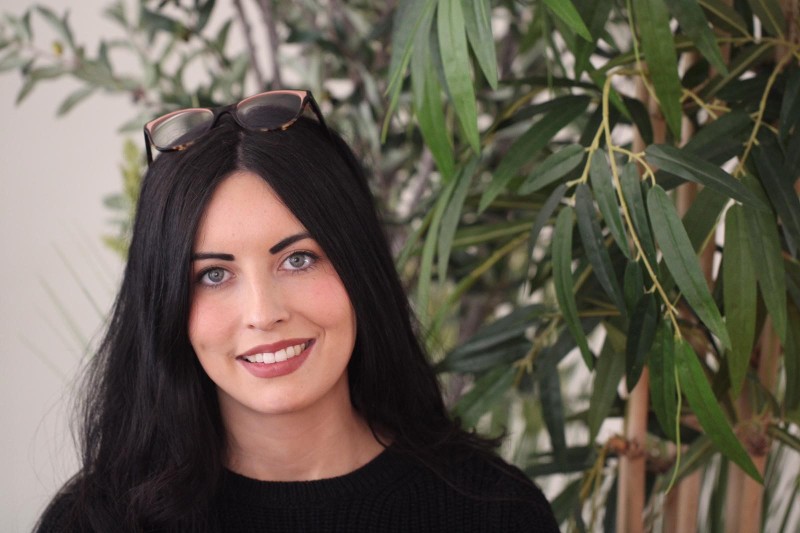 Two years after graduating with a Commerce degree from Cork University Business School at University College Cork, Rachel O'Donnell found herself working in the finance industry after completing Bank of Ireland's Graduate Programme.
Although she was enjoying her role at Bank of Ireland, Rachel maintained an ambition to return to CUBS so that she could attain a postgraduate degree that would allow her to pursue a specialised career in the food sector.
Recalling Professor Joe Bogue's inspirational lectures on food business and entrepreneurship, it didn't take long for Rachel to focus her attention on the school's new MSc Food Business and Innovation programme.
After graduating, I always wanted to return to CUBS and complete an MSc.

At first I didn't really know what I wanted to study, but I had always enjoyed Professor Bogue's lectures and I had previous experience of working in food marketing.

So, after researching the MSc, the decision to enrol became easier.
Having worked in the realm of food marketing with Hopkins Communications, Rachel appreciated the practical elements of the MSc and the potential to gain hands on experience through the industry based research project and work placement module.
Designed with industry in mind, the module provides students with valuable insight and experience of the food industry, affording them the opportunity to apply the theoretical skills they developed through lectures in the real world.
For some students, the work research and placement module can often act as an extended interview, where they have an opportunity to showcase their talent to management teams.
I was really excited about going on placement with Brook Foods. I knew that they were an interesting food service business that managed some very impressive events.

My role exposed me to so many different areas of the business, which is where the MSc really came into its own.

Event management can be stressful, but proper preparation can make the complicated look so simple.

In the end, I must have impressed senior management, because after my placement, Brook Foods hired me as a marketing executive.
Since taking on the role, Rachel has been part of a team that manages Ireland's smartest restaurant at One Albert Quay, as well as employee restaurants in Cork City Hall, Cork County Hall, Dairygold and Barretstown Children's Fun Camp.