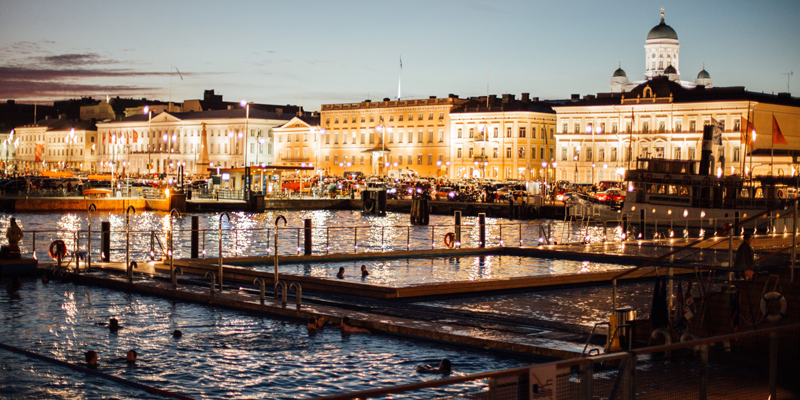 The UCC Executive MBA class experienced a very successful study visit week in Helsinki, the capital of Finland.
Based on the theme of Leading Change, over the week our students worked with a number of leading Finnish companies on live change management challenges within their organisations.
The students worked with Finland's national broadcaster, YLE; Scandinavia's leading bank, Nordea; ICT and online service market leader Elisa; Finland's main telecommunications company, DNA; regional development organisation Business Joensuu; and Nordic e-tender company Mercell.
While in Helsinki the students were introduced to a number of change management theories and frameworks to utilise in their interactions with their partnered companies. Students were asked to consider the obstacles to leading change within organisations, as well as developing strategies to influence organisational and individual mind-set shifts. This knowledge and awareness was then applied to the live-case scenario presented by the partnering companies and organisations.
At the end of the week each project team presented their partnered companies with their response to the challenge.
The students also had the opportunity during the week to learn more about Helsinki and business links between Finland and Ireland.
We were joined at our class dinner by Emma McCarron, Deputy Head of Mission, Irish Embassy Finland, and Tarja Uitti, Chair, Irish Business Club Finland and former CEO of Pernod Ricard Finland.
This is the seventh time the UCC Executive MBA programme has visited Helsinki and the study visit is invaluable in creating networking opportunities between the students and the Finnish business sector, with its track record of being a hothouse of entrepreneurship.
The visit took place from Sunday 7th April to Friday 12th April 2019 inclusive.