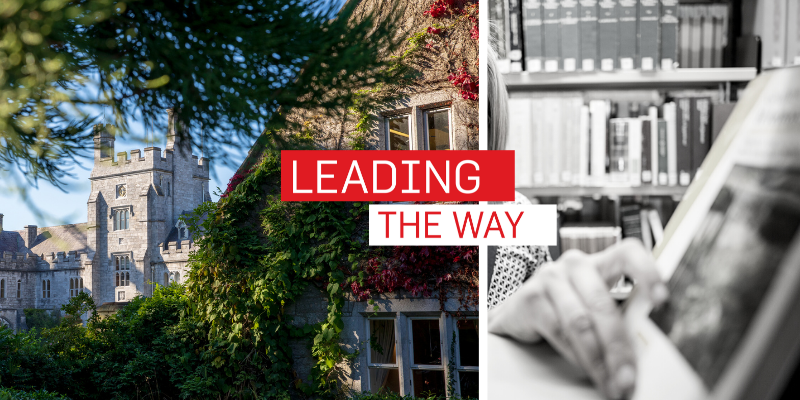 Dr. Christian Ketels from the Michael E. Porter Institute for Strategy and Competitiveness at Harvard Business School will launch a pioneering report compiled by the Cluster Research Network (CRN), a cross-border partnership comprised of The Cluster Centre, Ulster University, University College Cork and Munster Technological University.
The report, which be launched by Dr. Christian Ketels at 2pm on March 28, details how clustering can promote regional development and improve national competitiveness by accelerating productivity, research and innovation, employment and prosperity.
Dr. Ketels has led cluster and competitiveness projects in many parts of the world, has written widely on economic policy issues, and is a frequent speaker on competitiveness and strategy in Europe, North America, and Asia.
He is President of TCI, a global network of professionals in the field of competitiveness, clusters, and innovation and Senior Research Fellow at the Stockholm School of Economics. In 2016 he was Honorary Professor at the European Business School Oestrich-Winkel, and in 2017 he was awarded an Honorary Doctorate in Economics and Business Administration by Lappeenranta University of Technology (Finland).
Professor Eleanor Doyle, University College Cork, will present the report and findings and Dr. Eoin Magennis, Ulster University Economic Policy Centre, will discuss cluster infrastructure.
At the report launch, the Professor Doyle and the CRN team will give an overview on the strategic development and operation of clusters across the island along with gaps identified in the overall ecosystem.
Motivated by the potential for cluster-based collaboration to address competitiveness challenges, the Cluster Research Network came together around the shared goal of advancing the cluster agenda across the island, specifically, figuring out through broad engagement, what the key issues were.
The Cluster Research Network set out to gather and understand the views and perspectives from across the quadruple helix. The report can serve to close gaps identified and to strengthen and deepen knowledge, coordination and sharing across all-island cluster communities.
The Cluster Research Network project is being delivered with support from InterTradeIreland's Synergy initiative, a cross border collaboration that aims to scale cooperation between SMEs, universities, third sector organisations and government agencies using cluster and networking supports.
It is also the first All-Island cluster network aimed at the strategic development and operation of clusters on the island of Ireland to get underway
This founding partnership brought together an all-island network of stakeholders, including state agencies, policy makers, local government, academics and researchers, cluster managers and cluster member, to examine cluster opportunities and challenges in a common forum. In recent decades the development and promotion of existing and emerging clusters has become an instrumental and accepted part of industrial policy globally.
To register for the event, visit - https://www.clustercentre.ie/training-events/
Click here for further information.