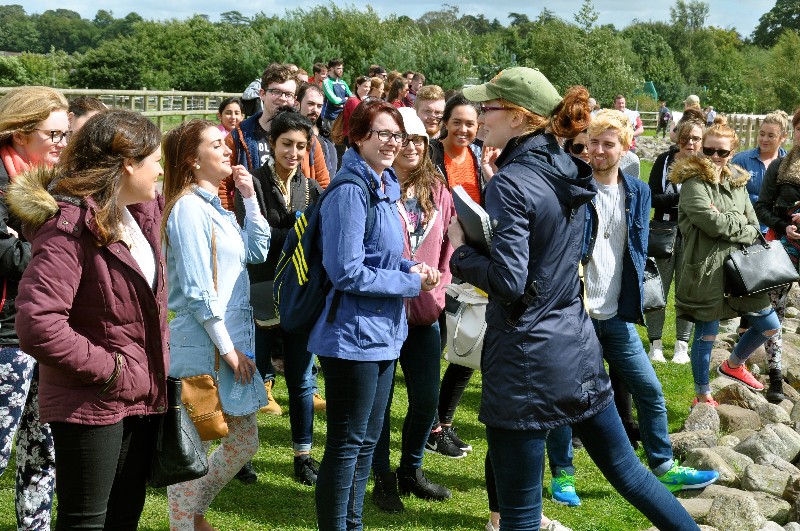 The MSc Management and Marketing is one of the most unique and successful programmes available at CUBS. Designed for students from a non-business background, the MSc attracts graduates from diverse fields, such as science, arts, engineering, law and social sciences and backgrounds, with 30% of those who participate in the programme drawn from Europe, the U.S., China and India.
Such an eclectic mix of students lends itself to the promotion of creativity and innovation, themes which programme directors, Dr Patrice Cooper, Dr Claire O'Neill and Mr. Michael Murphy, place a great deal of emphasis.
Fostering such concepts requires students from different backgrounds to be comfortable enough to share ideas, knowledge and experience as the MSc programme invites participants to take part in group work.
Creating such an environment is not only a challenge for the programme directors, but also for Gerard Horgan, the programme administrator, who has been involved with the programme since its inception in 2009.
Those tasked with organising and running the MSc Management and Marketing created an early start orientation programme designed to introduce students to UCC and the city as a whole.
Due to get underway on Monday 28 August, the two week orientation programme will see students partake in a series of exercises which are designed to break down barriers and build a bond among the 100 strong class.
Under the direction of Cal Duggan, a former theatre professional, the newly arrived students will engage in a series of games designed to lower their inhibitions, so that they get to know each other, have fun, and begin the process of creating cohesion among a group of people that have just met for the first time.
Duggan's methods are very popular among international students in particular, who quickly feel at ease in their new surroundings at UCC.
By running a series of foundation lectures during the two week programme, the programme directors also allow students from disciplines outside of marketing or management to gain a foothold in core subject areas.
From the outset, each member of the programme's teaching staff facilitate this process by incorporating case based learning throughout the MSc. Moreover, as part of the orientation programme, students will enjoy a tour of Fota Wildlife Park, where they will also attend talks from the Chief Zoologist and Marketing Director.
Following their away day, the students will then be asked to act as marketing consultants, and develop a plan as to how Fota Wildlife Park might develop in future.
This has proven to be an interesting assignment for students, who get an early glimpse into what lies ahead in the weeks and months following orientation.
This is the goal of the programme, which the programme administrator was keen to stress has seen "continual improvement" each year due to an emphasis being placed on the needs of students.
For Irish students, the early orientation programme also brings its own benefits. Given the number of international students who participate in the MSc, they must also learn to adapt to a diverse classroom environment and understand different cultural norms while conducting group activities. This soft skill development mimics the 21st century workplace and prepares students for life in multinational companies.
Indeed, due to the fact that class sizes are kept to a maximum of 50 students, the programme directors indirectly promote engagement and interaction, particularly when it comes to group work.
Concurrently, there is a particular emphasis on developing talent through an exciting work placement programme where students are embedded in a number of companies during the summer semester.
During the orientation programme, students are introduced to UCC's placement team, allowing them the opportunity to plan for the interview process which begins in October.
The placement programme is hugely popular, and often acts as a gateway to full time employment, with "well over 50% of students attaining employment with their placement companies". For international students, this is particularly pertinent as graduates of the MSc are entitled to a two year stay-back visa following graduation.
Furthermore, in the last study conducted by Career Services, it was found that 95% of Management and Marketing students are now in full-time employment.
From experience, the MSc Management and Marketing team believe the orientation programme sets the tone for the coming academic year and have developed it so as to not only welcome students, but allow them to seamlessly adapt to life at UCC and CUBS.