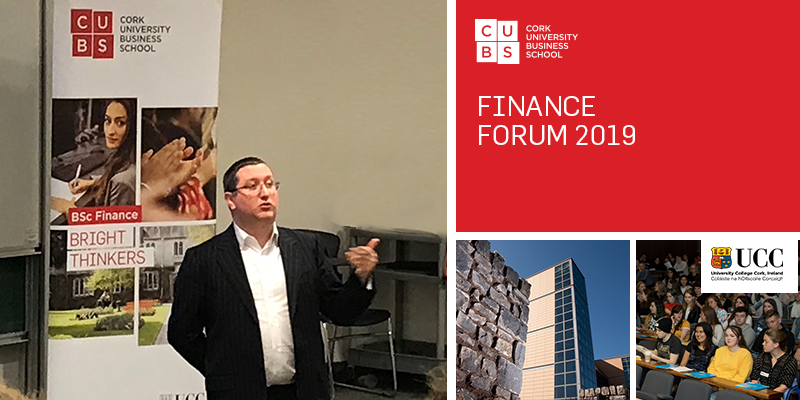 On Wednesday 16th January, over 80 Leaving Certificate students from Munster schools, were given an early insight into the BSc Finance CK204 degree at a special programme information event.
The students travelled from far and wide including Tipperary, Limerick, Kerry, Kilkenny, Waterford and numerous city schools. In total, over 30 schools were represented at the Finance Forum event this year.
Professor Mark Mulcahy, Head of the Department of Accounting and Finance took time from his busy schedule to welcome the group in the fantastic Western Gateway Building, where the speakers included Dr. Steve O'Callaghan and Dr. Fergal O'Connor, Programme Directors.
Ms. Aileen Waterman, Placement Officer for Finance Students presented on the six month's supervised placement which students undertake in 3rd year in order to gain a valuable experience mix of both academic and practical skills, which are highly valued by employers.
The guest speaker was Philip O'Sullivan, Chief Economist, Investec Ireland (BSc Finance 2004),a past graduate of the degree who enthralled the students with his presentation, outlining his time in college, his career to date and his antics as a student!
Graduates of the BSc Finance are highly sought after by financial companies in Ireland and in the UK. Recent graduates have gone onto careers in places such as Zurich, Buenos Aries, Australia, Dubai and Malaysia, to name but a few. The latest survey of students showed that 65% had gained employment and 31% were in further study or training.
As part of the event, all of the students were given a fabulous Cork University Business School welcome packs.