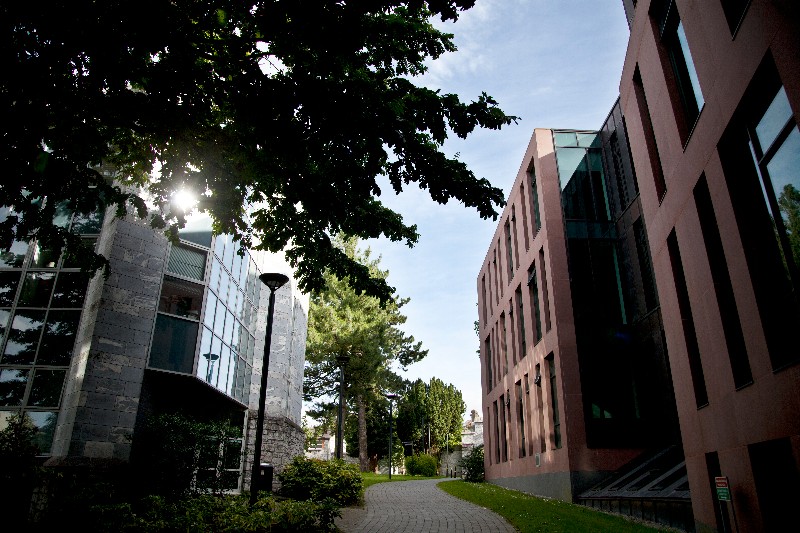 After sitting down to speak with Dr. Sean Lucey, it is difficult not to appreciate the breadth of research presently being undertaken in Cork University Business School.
A taste of which is being showcased during the CUBS research Symposium today, Tuesday 20 June in ORB 2.44.
In all, the symposium will see 10 speakers share their research findings across four themed panels ranging from health to innovation.
Each panel consisted of either three or four speakers who delivered 15-20 minute presentations on their research to colleagues.
Prof. Matthias Beck, will get the symposium underway with a paper titled "Health, Risk and Globalisation". In it he argues that globalisation had shifted the burden of occupational injury and ill health to nations which formerly stood at the periphery of industrial development.
Dr. Michelle Carr then took centre stage to present initial findings related to healthcare management in Ireland during austerity, with Stephen McCarthy rounding off the opening panel speaking about interdisciplinary research in Health Information Systems.
The second session saw Dr. Gillian Barrett present her research on Open Innovation adoption in Irish SME's, particularly in ICT and Medical Devices. Justin Doran continued to examine successful policy interventions in terms innovation and complementary incentives, while Dr. Margaret Healy highlighted how accounting practices can be an engine for innovation.
Dr. Frank Crowley started the penultimate panel with an interesting presentation on the impact of local start ups on firm's R&D decisions, alongside Dr. Mark Mulcahy speaking about the Financial Services Ombudsman using smart power.
Dr. Bernadette Power took her place at the podium to discuss firm failure during recessions and developing resilience and John Doran spoke on what makes an accountant and the professional community of practice in a wide variety of settings.
Finally, Dr. Robbie Butler kicked off the final panel, with Dr. Stephen O'Sullivan and Dr. Wendy Rowan and Laura Lynch bringing the symposium to a close
Lucey hopes that by staging such an event, it will allow CUBS to highlight the multi-disciplinary nature of the school and create exciting opportunities for collaboration in the future.
Furthermore, the symposium will see researchers at various stages of their careers showcase their work. Although it might not normally be the case for professors to present alongside early career researchers, Lucey believes that mix "is critical for the fusion of ideas and analysis".
Indeed, Lucey was keen to stress that "a key way to solving the critical challenges facing the economy, society and business is through multi-disciplinary research".