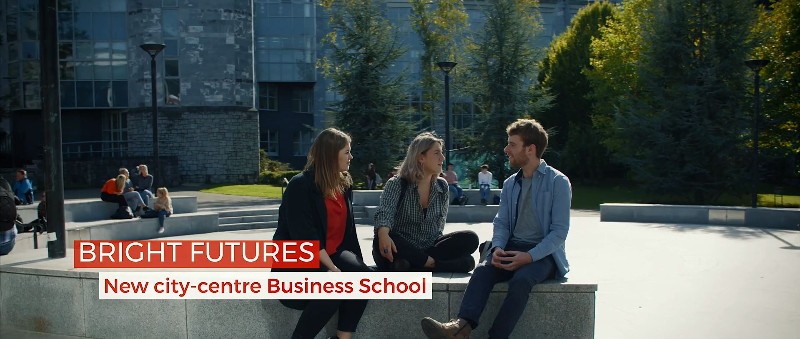 The official opening of the UCC Centre for Executive Education today marks the beginning of an exciting period for everyone at Cork University Business School at UCC.
The first of two capital investment projects in the heart of Cork city, the UCC Centre for Executive Education will act as a hub for executive education programmes, including the Executive MBA and all Irish Management Institute programmes based in the city.
To share this vision, we have developed a new school video. We would like to thank all alumni, professional staff and students who have generously volunteered their time and supported the development of the business school video. CUBS is an integral part of our region's economic growth and we are proud to share these stories with you. Our graduates are a major source of business talent and have been key contributors to Ireland's economic and social fabric for more than a century.
A globally renowned centre for teaching, learning and research, CUBS is actively pursuing an accreditation strategy that will see the Business School recognised by the Association to Advance Collegiate Schools of Business (AACSB), an international body committed to the pursuit of excellence in education.
The Business School's ambition has been recognised by the Irish Government, who are committed to investing €30 million in the second infrastructure project – a state of the art campus which will enable CUBS to deliver a stimulating, creative, challenging and rewarding learning environment to all our students.
Attracted by programmes which have been developed in tandem with industry leaders and policy makers, it is anticipated that the student population at CUBS will grow to include over 4,000 students over the next five years.
Already the largest provider of undergraduate business education in Ireland, where 95% of graduates find immediate employment, CUBS where industry and academia meet.