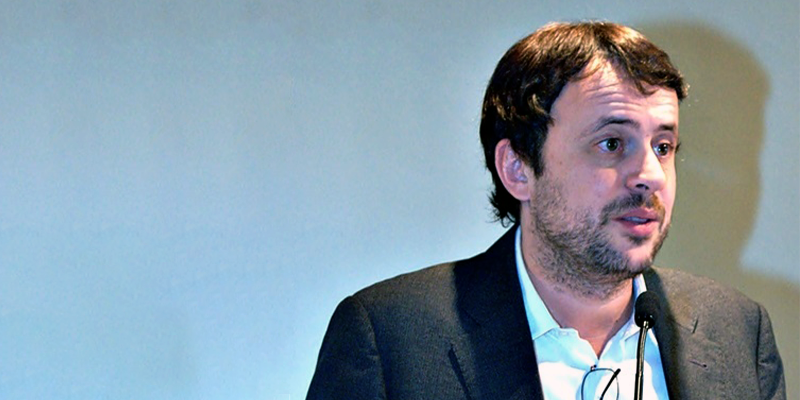 Since the adoption of the Paris Agreement on Climate Change and the UN Sustainable Development Goals (SDGs), the financial services sector has placed an increasing focus on sustainable initiatives, bringing what were once seen as fringe concepts into the mainstream.
This shift in emphasis has been hastened by an international community that has built a new agenda around initiatives like the United Nations Development Programme, which has recently recognised that financial and technological innovations are among the various mega drivers that will shape progress towards meeting the SDGs.
On November 12, UCC's Centre for Global Development will host a seminar which will pay particular attention to how fintech technology can play a role in meeting the global objectives laid out in the SDGs.
During the seminar, Dr Massimo Preziuso will discuss the emergence of Sustainable AI, which is ethical in design and sustainable in use, in the context of the 'post-consumerist' society.
Various organizations have already mapped the potential and current uses of sustainable AI in financial services.
For instance, Fintech tools have given access to financial services in remote areas of the planet, they have assisted inequality issues, supply chains and the quality of investments in public services.
Dr Massimo Preziuso will add considerations about the potential role of sustainable fintech solutions into the 'post-consumerist' society to explain how it will give premiums to SDG oriented products and services that are tailor-made, shared and real time.
Within such framework, the next steps of his current research will be presented: the creation of a framework to map and evaluate the Fintech solutions that can be aligned to sustainable targets and lead what can be named as the "Next -SDG" era. This will include the assessment of top Fintech companies and the factors that improve their performance.
Dr Massimo Preziuso - Bio
Massimo Preziuso works on sustainable finance research with a focus on how Artificial Intelligence is shaping corporate sustainability policies and responsible investment dynamics. His background is in management engineering (M.Eng., Federico II, Naples), e-business (MSc. Polytechnic of Turin), public finance (MA La Sapienza) and Economics and Project Finance (PhD, LUISS, Rome).
During his PhD, he was a one-year visiting researcher at the London School of Economics, including a summer program of LSE - Peking University in China. He is currently a Senior Postdoctoral Researcher at the University College Cork Business School, within the FintechNext Project. Prior to this position, he was a postdoctoral research at the University of Naples, when he started collaborating with various research institutions, such as the University of Cambridge and University College London.
His professional experience outside academia also includes the creation of an innovation - driven think tank, the scientific direction of a sustainability-focused foundation, and various financial roles in banks and investment companies.