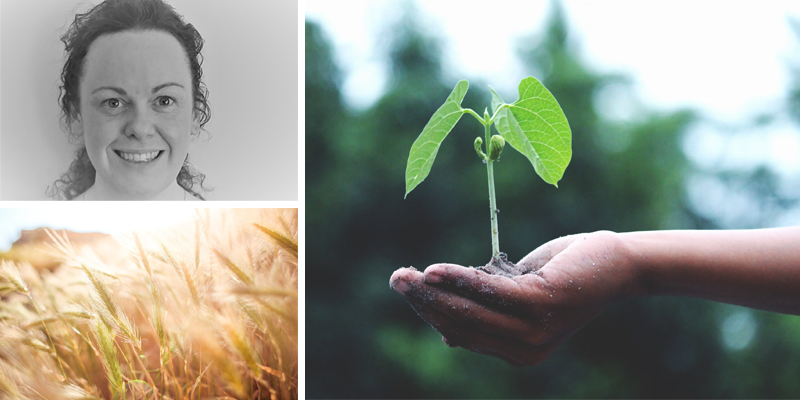 Having worked in a consultative capacity within NGOs, Martina Ryan-Doyle saw the MSc Co-operatives, Agri-Food and Sustainable Development at Cork University Business School as a means of providing her with the theoretical knowledge that would complement her practical skills.
In the preceding years, Martina had spent much of her career working with pharmaceutical and medical device multinationals in supply chain finance and continuous improvement roles.
However, in 2014 she took a volunteering opportunity with Volunteer Services Overseas.
Up until 2014, I had followed a conventional career path. After graduating from UCC with a BIS degree in 2002, I went on to to study accountancy and work in a number of financial roles.

Following a redundancy situation, I wanted to do something different. That led me to volunteering in Zambia, where I spent a year working across five local authorities as a financial advisor, applying my professional skillset in a very different cultural context.
Upon returning, Martina then went on to work for Self Help Africa in a consultative capacity at various points over the last number of years. Their primary focus is on implementing long term sustainable rural development programs across Africa.
These experiences awakened an interest in sustainable rural development and equitable supply chains and Martina began the process of looking for opportunities that would allow her to formalise her experience.
That journey brought her into contact with the MSc Co-operatives, Agri-Food and Sustainable Development
My time in Africa allowed me to see the socio-economic challenges that we face as a global society.

I wanted to find a programme that would give me the practical tools to look at a deeper level at responding to some of these global challenges and understand how we approach agri and rural development in a European context.

Although I was exploring a few different opportunities, the MSc's course content stood out.

It offered a blend of academic and practice-orientated modules, which I felt would complement my career history. It is progressive and future orientated, and this differentiates it in the jobs market.
After being accepted onto the programme by Dr Noreen Byrne and Dr Olive McCarthy, Martina successfully applied for the FDC Group Scholarship, which allowed her to take up a prized placement position with the FDC Group.
Martina understood that the FDC Group could provide her with insights and experiences that lay beyond the classroom.
This initiated a thought process that has encouraged Martina to work with Dr Byrne and FDC on a research project exploring the role of rural advisory services.
The area of sustainable rural development and how we can design a future where decision making relating to this area balances economic, social, and environmental dimensions particularly interests me.

The programme has enabled me to appreciate what sustainable development means and once I complete the programme and my research, I feel like I will be able to incorporate the theory into future practice.

That's pretty exciting.